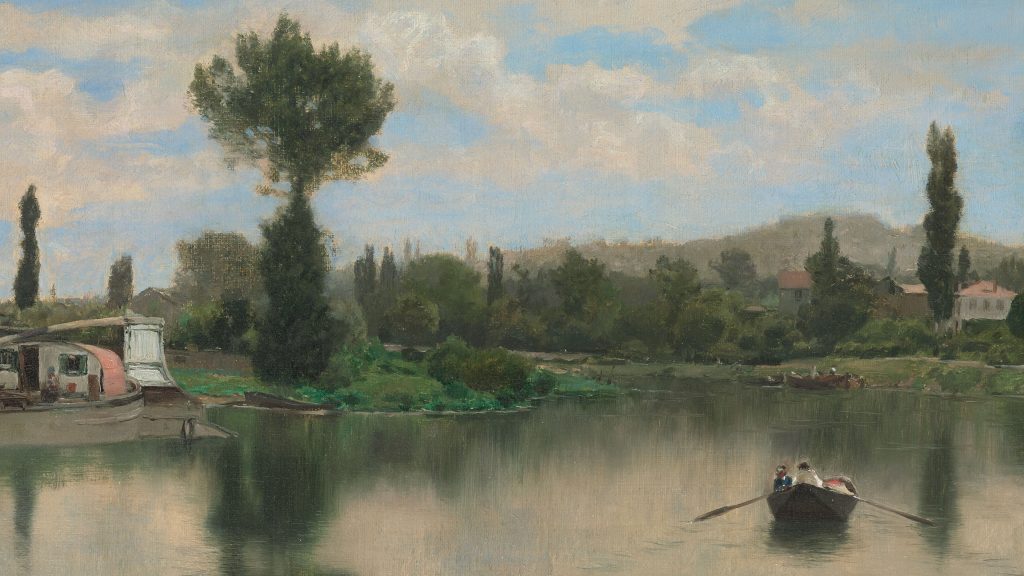 II CICLO DE CONFERENCIAS


EL PAISAJE (I)


Francesc Fontbona

AUDITORIO MARÍA CRISTINA MASAVEU, SEDE FMCMP, MADRID
18 OCTUBRE, 2022
18:30 H
Conferencia impartida por Francec Fontbona que da arranque al segundo ciclo en torno a la exposición: Colección Masaveu. Pintura española del siglo XIX. De Goya al modernismo dirigido por el comisario de la muestra, Javier Barón.
La ponencia analizará la pintura de paisaje del siglo XIX en la Colección Masaveu, a través de una selección de obras presentes en la exposición.
Esta actividad tendrá lugar el próximo 18 de octubre a las 18:30h en el Auditorio María Cristina Masaveu de la sede FMCMP en Madrid.
IMPORTANTE: Entrada libre hasta completar aforo. Las entradas se pueden retirar en la taquilla de la Fundación (una por persona) desde una hora antes del inicio de la conferencia. Un tercio de las entradas se podrá reservar a través de la web desde 48 horas antes del evento.
DATOS BIOGRÁFICOS
Francesc Fontbona (doctor en Historia Moderna) es uno de los historiadores del arte más importantes de nuestro país. Entre otros cargos, Fontbona es académico numerario de Bellas Artes de Sant Jordi, miembro numerario del Instituto de Estudios Catalanes y Honorary Associate de The Hispanic Society of America, de Nueva York.
Ha publicado numerosos catálogos de exposiciones y libros de arte como: La crisi del Modernisme artístic (1975), El paisatgisme a Catalunya (1979), dos tomos de Història de l`art català (1983-85), La xilografia a Catalunya entre 1800 i 1923 (1992), Anglada Camarasa (1981) o Josep Mompou (2002).
OTRAS CONFERENCIAS DEL CICLO