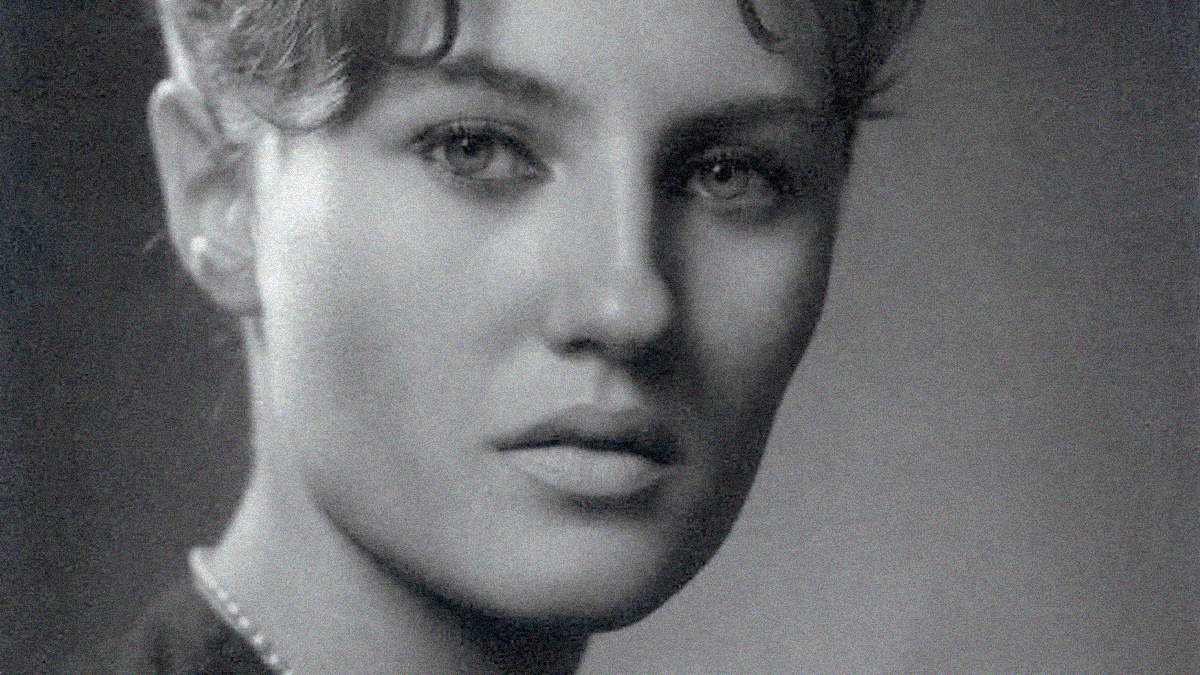 THE FOUNDER
María Cristina Masaveu Peterson was born in Oviedo on 17 April 1937. As a businesswoman and philanthropist, she engaged in important charitable work throughout her life. Daughter of the banker, businessman and patron, Pedro Masaveu Masaveu and of Juj Peterson Sjonell, her childhood was marked by the untimely death of her mother, causing her to pour all of her love and admiration into her father.
From him she inherited her sense of righteousness, respect for the ideas of others and for tradition, a firm belief in ethical and moral principles, a passion for the arts and all forms of culture, along with a strong commitment and responsibility to society.
She studied Piano in Oviedo and Madrid and she made acquaintance with the writers, politicians and avant-garde artists who used to spend long periods at the Hevia Palace, at the invitation of her father. She had particularly fond memories of Federico Mompou who, among other works, composed his oratorio 'Improperios para voces y orquesta' (Insults for voice and orchestra) at the palace. The piece, which was played for the first time in 1963, was considered "the most beautiful oratorio written in Spain during the second half of the 20th Century, comparable only to Poulenc's 'Stabat Mater' and Stravinsky's 'Mass'.
From 1964 she spent long periods between Madrid, Marbella and Castellar del Valles, accompanying her father during his long illness until the time of his death in 1968. After his death, she entrusted her business responsibilities to her brother Pedro Masaveu Peterson.
She alternated her residence between London, Madrid, Barcelona and finally Ibiza, where she lived until the death of her brother.
As the universal heir to his estate, she donated Pedro Masaveu Peterson's art collection to the Principality of Asturias in return for the inheritance.
At present, this valuable collection can be found at the Museum of Fine Arts of Asturias under the title of "Pedro Masaveu Collection".
She kept her father's private collection, forged under the guidance of the historian Enrique Lafuente Ferrari, giving rise to the MASAVEU COLLECTION, which is currently managed by the Foundation, through its exhibition and editorial activity, and loaned out to national and international Museums, all with the aim of making one of Spain's most important artistic heritages known.
As a result of the inheritances received from her father and brother, she became majority shareholder of the Masaveu Group.
Fully aware of her responsibility, she returned to Asturias and took up residence at Hevia Palace. As the majority shareholder, true to the values that have always characterised the "House of Masaveu" and with an ardent desire to preserve the family memory and identity, she appointed her cousin Elías Masaveu Alonso del Campo as the President and herself became the Vice-President of the then Tudela Veguín Group, today known as Corporación Masaveu S.A. In this post she assumed her new responsibilities, including conserving and enhancing the Group's industrial, artistic and financial heritage, modernising the cement plant and supporting the creation of new business areas, providing the group with a distinctive air of financial independence and shareholder stability.
A woman of her time, open to modernity, with a liberal spirit, cultured and sensitive, generous and committed to a great number of social causes, with acute emotional intelligence and deep convictions, she lived her life with the utmost discretion, simplicity and closeness to others.
As a result of her experiences and emotions, the Foundation that she created on 5 May 2006, which bears her name, is a testament to her life and her commitment to the Principality of Asturias, Spain and society in general.
She died in Oviedo on 14 November 2006.