ECONOMIC INFORMATION
In accordance with the commitment to adapt the foundational activity to the principles of publicity, transparency, efficiency, impartiality and general interest, the Foundation communicates and audits its annual accounts and Activity Report on the areas and projects carried out.
It also informs of the resources used in the achievement of the foundational aims on an annual and accumulated basis.
The annual accounts are submitted to an external audit firm of recognized prestige that verifies its accounts, inventory and accounting memory.
The Foundation publishes and deposits annually its inventory, accounts and audit report in accordance with current regulations.
In response to the aforementioned transparency commitment, the audit reports and economic information and application of funds are published in the Foundation's own media and web site.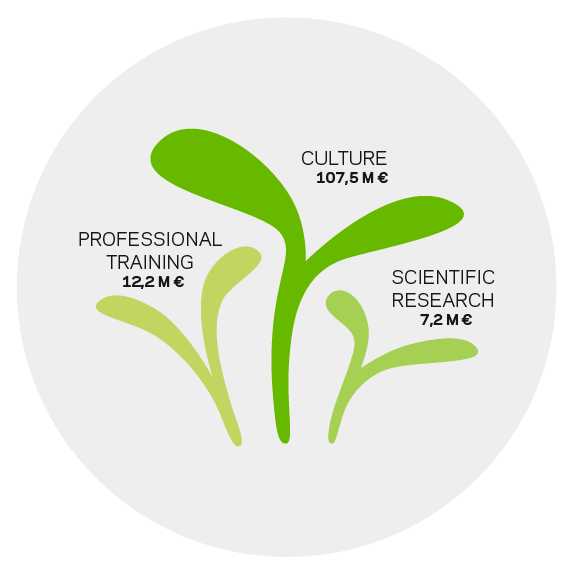 TOTAL INTENDED FOR FOUNDATIONAL PURPOSES FROM 2006 to 2022: 126,9 M€
AUDIT REPORTS AND ABBREVIATED BALANCES