SERIES OF CONFERENCES


Masaveu Collection
19th century Spanish painting
From Goya to modernism
THE PLURALITY OF APPROACHES
IN THE LAST THIRD OF THE CENTURY (II)
Javier Barón
María Cristina Masaveu Auditorium
January 21, 2020
7 pm
Lecture by the director of the series, Javier Barón
Open entry until seating capacity is reached. Tickets may be collected at the Foundation's ticket counter (one per person) starting one hour before the lecture begins.
PLEASE NOTE: Advance-purchase tickets for this lecture are sold out
BIOGRAPHICAL INFORMATION
Javier Barón is the curator of the exhibition Masaveu Collection. 19th-Century Spanish Painting and the Senior Curator of 19th-Century Painting at the Museo del Prado, where he started as Department Head in 2003. He won the Extraordinary Bachelor's and Doctorate Prizes and is a professor at the University of Oviedo and a Fellow at the Clark Art Institute, Williamstown, USA.
He is a member of the Board of the Museo Sorolla and the Artworks Assessment Board of the Madrid Town Council . He is a member of the Advisory Council of the journal Archivo Español de Arte and the Editorial Board of the Boletín del Museo del Prado. He is a corresponding member of the Real Academia de la Historia, the Real Academia de Bellas Artes de San Fernando and the Real Academia de Bellas Artes de San Telmo in Málaga, and a full member of the Real Instituto de Estudios Asturianos. He is a knight in the Order of Arts and Letters of the Republic of France.
He is the author of numerous publications on 19th- and 20th-century painting, and his last book entitled El Greco y los modernos [El Greco and the Modernists] was just launched in Paris.
OTHER SERIES OF CONFERENCES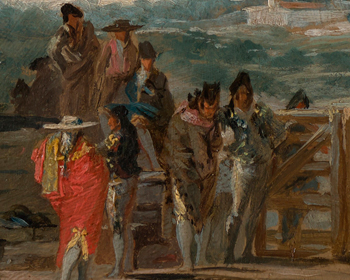 January, 2020
From Goya to Rosales (I)
JOSÉ LUIS DÍEZ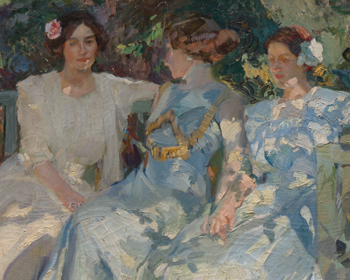 January 28, 2020
Sorolla. The triumph of colour and light (III)
BLANCA PONS-SOROLLA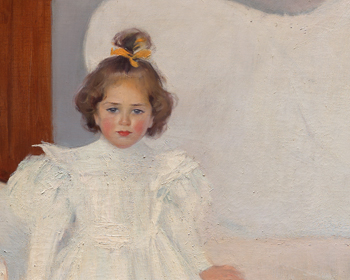 February 4, 2020
Modernism and Postmodernism in Catalonia (IV)
FRANCESC MIRALLES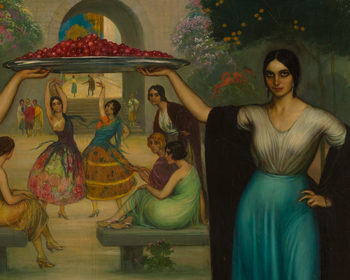 February 18, 2020
The renewal in Spanish painting and regenerationism (V)
JAVIER BARÓN