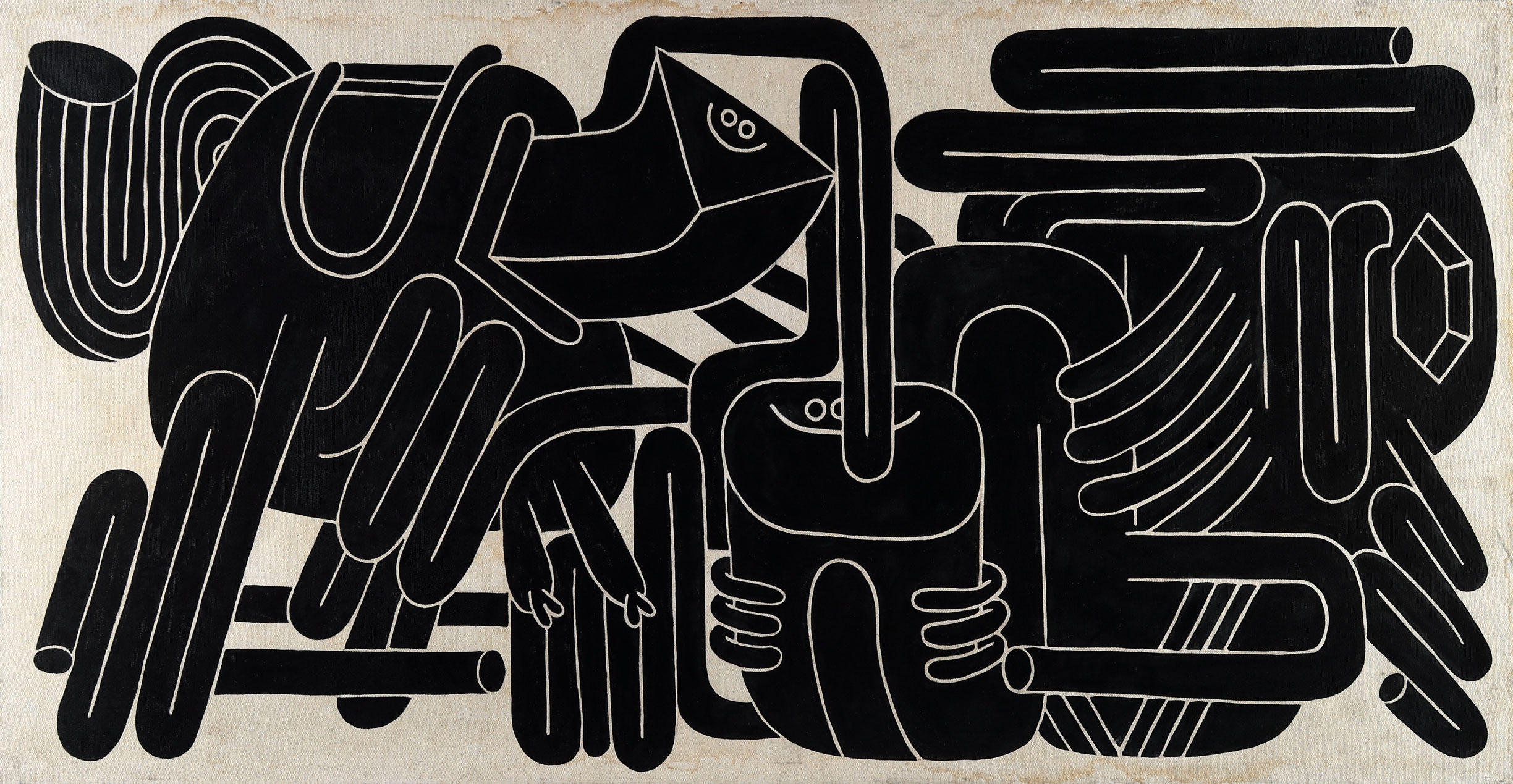 Communication with the purpose of culturally promoting artists included in the Fundación María Cristina Masaveu Peterson Collection, works protected by intellectual property rights. Their total or partial reproduction or processing by any means, or their transmission or cession in any form is forbidden without the authorisation of the holder of the rights to the works.
NATUS CROLLA
TECHNICAL DATA
Author: Juan Díaz-Faes (Oviedo, 1982)
Title: Natus Crolla
Year: 2017
Technique: Enamel on canvas
Size: 100 x 200 cm
This work was acquired by the Fundación María Cristina Masaveu Peterson at the stand of the Galería SOLO of Madrid during the URVANITY 2020 fair. It comes from his Black Faes collection, which was created based on an artistic residency with the SOLO Collection which allowed the artist to not only develop this project but also make his works available to collectors for the first time.
Just as in much of his output, in Natus Crolla Díaz-Faes used his classic voluminous and geometric patterns which are defined by the linearity common in poster art and characterised by his personal narrative and humour—associated with his early days as a camera operator and comic illustrator—and more importantly by the total dominance of black.