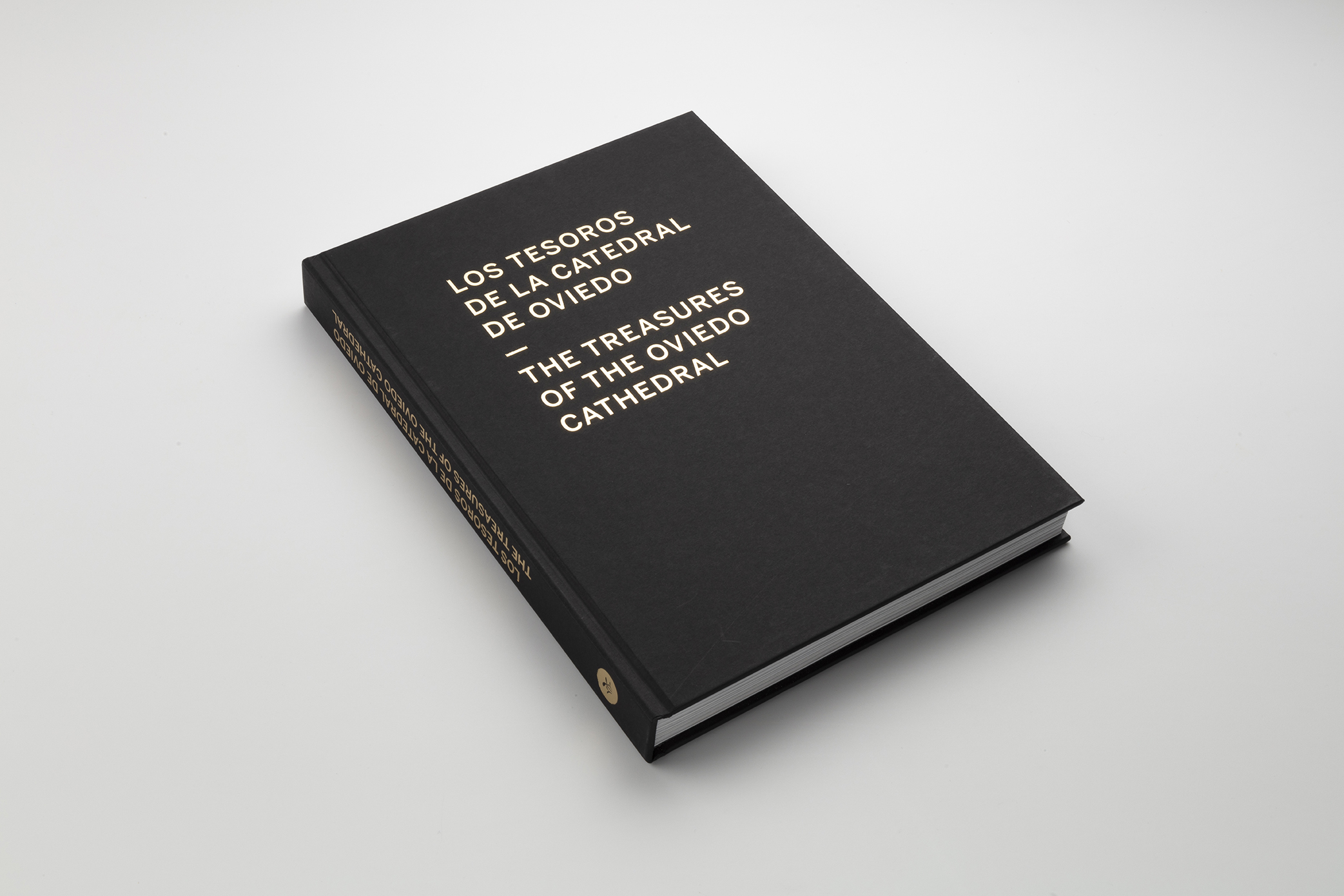 © FMCMP. Photographer: Kike Llamas
LAUNCH
PUBLICATION OF
THE TREASURES OF THE OVIEDO CATHEDRAL
CHAPTERHOUSE OF SAN SALVADOR CATHEDRAL OF OVIEDO, ASTURIAS
16 DECEMBER, 2021

The launch of the new publication The Treasures of the Oviedo Cathedral was held on Thursday 16 December at 1:00 pm in the chapterhouse of San Salvador Cathedral in Oviedo. This publication is part of a patronage project of the Fundación María Cristina Masaveu Peterson resulting from its partnership with the cathedral since 2006, whose initiatives have always been aimed at conserving and disseminating the cathedral's heritage.
By issuing this publication, the Foundation, the archbishopric of Oviedo and its Chapterhouse are commemorating the twelve-hundredth anniversary of the dedication of the first altar in San Salvador Cathedral of Oviedo. It is a bilingual edition, in both Spanish and English, with a selection of never-before-seen photographs of the treasures and relics of its Holy Chamber taken by the photographer Santiago Relanzón. This book is part of the cultural project to adapt and showcase the heritage elements inside the cathedral which the Foundation has been undertaking since 2008 on the occasion of the centennials of the Cross of the Angels and the Victory Cross.
The event included a speech by Benito Gallego Casado, Dean of the Oviedo Cathedral; Monsignor Jesús Sanz Montes, Archbishop of Oviedo; and Ana Martínez, Project Coordinator of the Fundación María Cristina Masaveu Peterson. Also in attendance were the team of authors and the academic directors of the publication Vidal de la Madrid Álvarez, Professor of Art History at the University of Oviedo; Yayoi Kawamura, PhD in Art History and Full Professor at the University of Oviedo; and Santiago Relanzón, photographer.
Take a look at the blurb to learn more: SEE PUBLICATION