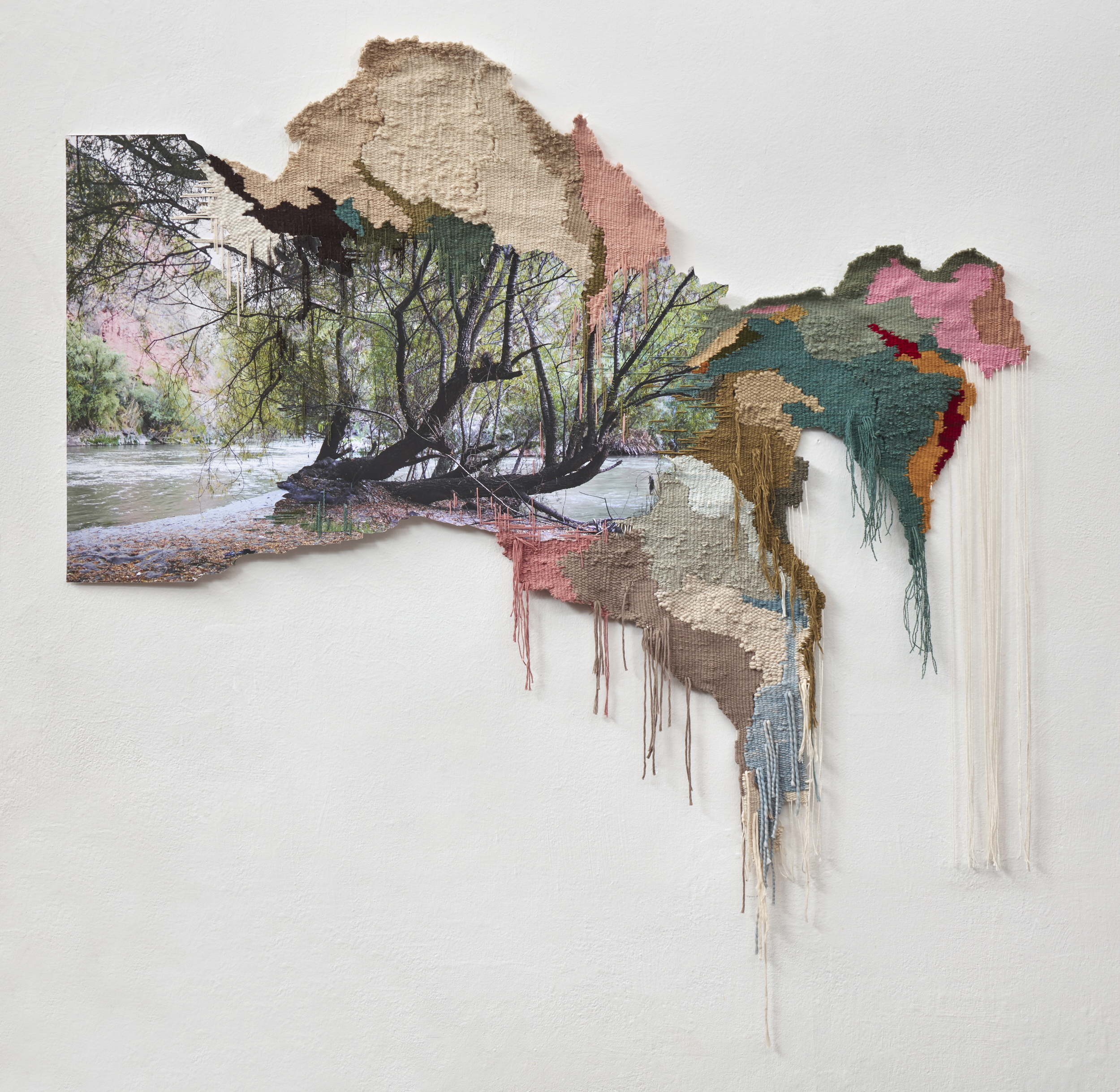 Communication with the purpose of culturally promoting artists included in the Fundación María Cristina Masaveu Peterson Collection, works protected by intellectual property rights. Their total or partial reproduction or processing by any means, or their transmission or cession in any form is forbidden without the authorisation of the holder of the rights to the works.
Vilcanota
TECHNICAL DATA
Author: Ana Teresa Barboza (Lima, Perú, 1981)
Title: Vilcanota
Year: 2019
Technique: digital photography on cotton paper and fabric in cotton, sheep's wool and alpaca thread
Size: 135 x 134 cm
This work contrasts the immediacy and objectivity of photography with the feminine manual labour of weaving and embroidery: minute, flawed and unfinished, allowing the relationship between the two to prompt a contemplative look at nature. This work belongs to the Detrás del textil (Behind the Fabric) series, a set of pieces in which Barboza examines the plant world and the landscape, in this work specifically the environs of the Humantay Lagoon in Peru. Based on a photograph of this location and painstaking embroidery and weaving, the artist examines this landscape by emulating the rhythms and constant transformation of nature through the structure of the fabric. As is common in her works of this kind, the threads comprising the image are also made of animal and plant fibres and dyed with natural pigments by communities near Humantay.
This work was acquired by the Fundación María Cristina Masaveu Peterson at the stand of the Espacio Líquido gallery at the 2020 JUST MAD fair.