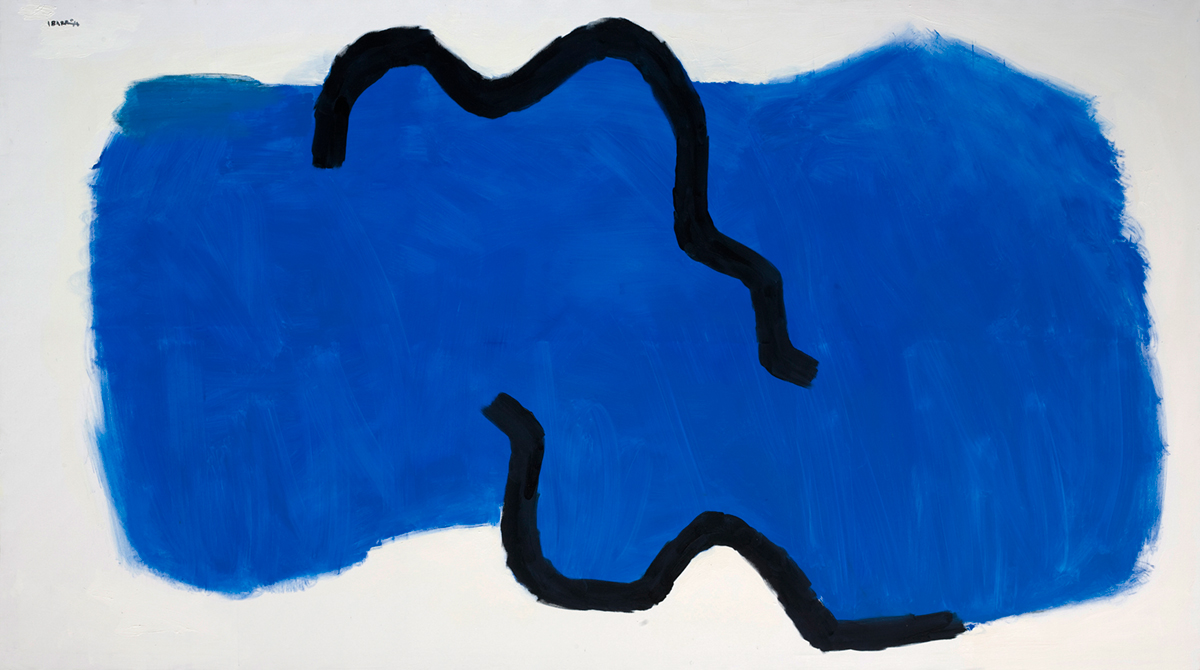 Communication with the purpose of culturally promoting artists included in the Fundación María Cristina Masaveu Peterson Collection, works protected by intellectual property rights. Their total or partial reproduction or processing by any means, or their transmission or cession in any form is forbidden without the authorisation of the holder of the rights to the works.
Untitled
TECHNICAL DATA
Author: Agustín Ibarrola  (Basauri, Vizcaya, 1930)
Title: Untitled
Year: 2009
Technique: oil on canvas
Size: 200 x 350 cm
This large-format painting is closely tied to The Steel Ball, which the Fundación María Cristina Masaveu Peterson acquired in January 2020 along with this work. In it, a large blue field of paint, applied with broad brushstrokes in a steady, quick gesture, seems to represent the surface of water. Two sinuous black lines in the centre may allude to the movement of that water. Dynamism and the relationship with nature, not direct but at least evoked, are the keys to this simple yet striking composition.