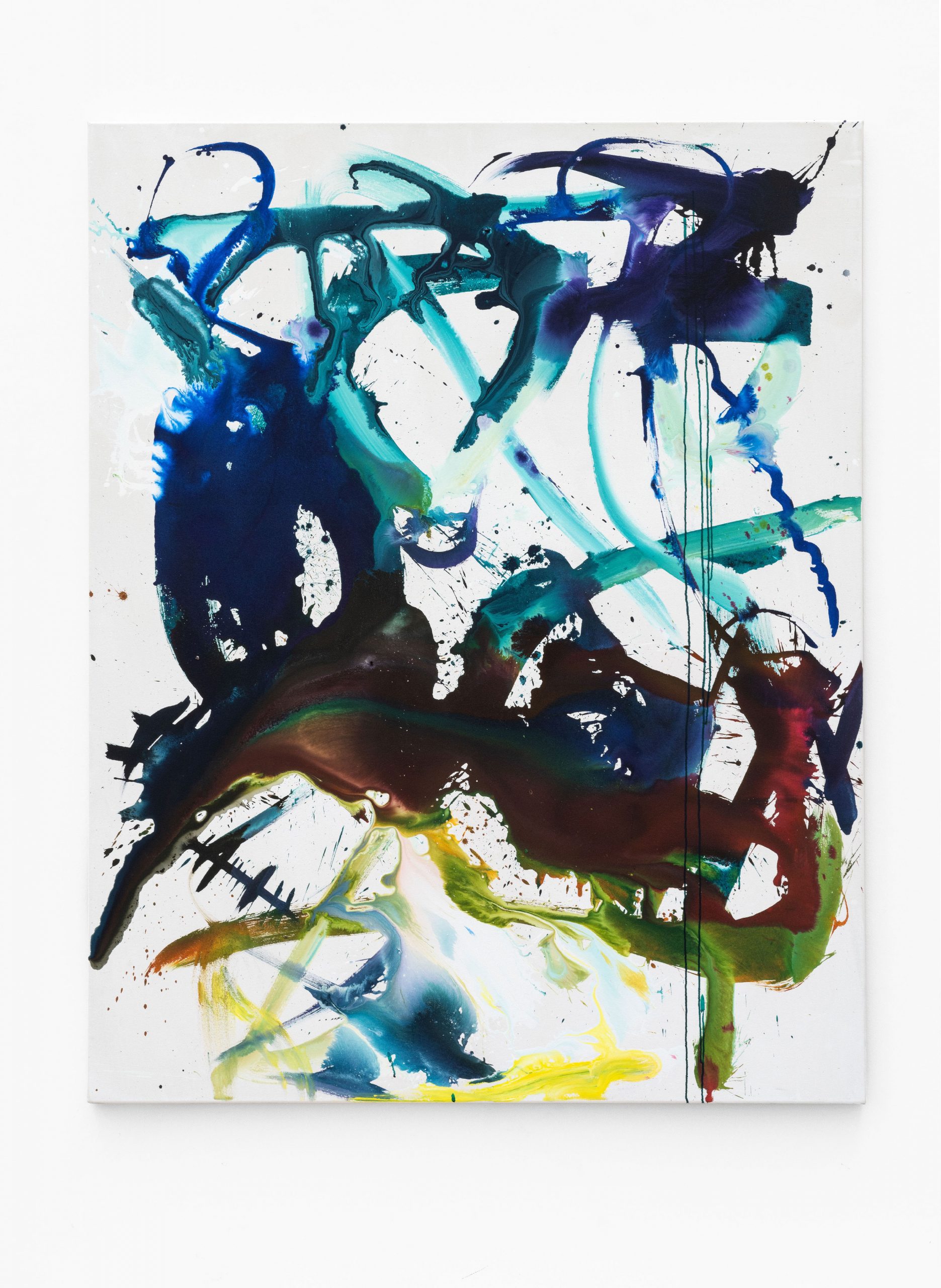 Communication with the purpose of culturally promoting artists included in the Fundación María Cristina Masaveu Peterson Collection, works protected by intellectual property rights. Their total or partial reproduction or processing by any means, or their transmission or cession in any form is forbidden without the authorisation of the holder of the rights to the works.
SCORPI
TECHNICAL DATA
Author: Alicia Viebrock (Munich, Germany, 1986)
Title: Scorpi
Year: 2019
Technique: India ink, acrylic and binder on canvas
Size: 190 x 150 cm
This work, which recently left Viebrock's atelier and was purposefully made to be shown at ARCO 2020 with the Filiale Gallery of Munich, is a good example of this young German artist's hallmark language: a painting with a gestural line populated with brightly coloured streams and drips unfolding over the blank canvas, which is exposed over much of the surface to highlight the composition.
It was acquired by the Fundación María Cristina Masaveu Peterson at the Filiale Gallery stand at the 2020 ARCO fair.