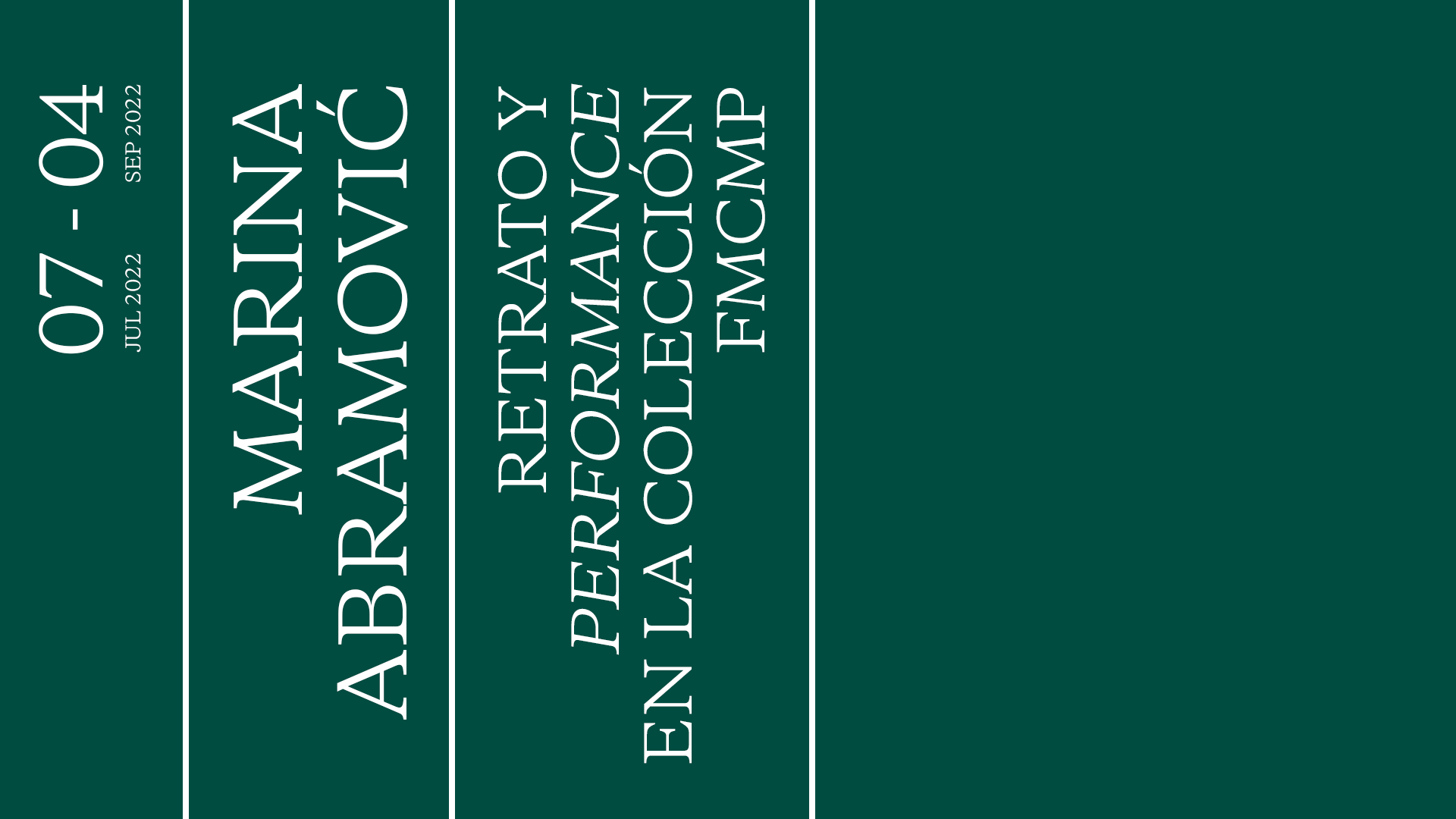 The Fundación María Cristina Masaveu Peterson will exhibit its collection of Marina Abramović works at the Museo de Bellas Artes de Asturias under the title Marina Abramović. Portrait and Performance in the Fundación María Cristina Masaveu Peterson Collection. The exhibition will bring together a set of eight of the most important works in the artist's career since 1977, all belonging to the FMCMP Collection and the private collection of its president, Fernando Masaveu.
The works chosen encompass an extensive period in the artist's oeuvre which spans from 1977, when she and her colleague Ulay made some of the most important performances in her career and the entire art scene of the day, like Relation in Time, Interruption in Space and Breathing in-Breathing out, to 2018, the date of a magnificent piece envisaged as a self-portrait of the creator titled "Self Portrait with Quartz Crystal", the only sculpture present in the show. The exhibition, curated by Alfonso Palacio, the director of the Museo de Bellas Artes de Asturias, comes with a lecture on the figure of Marina Abramović and her importance in contemporary art.
With this new exhibition, the Foundation and the Museum are reaffirming their commitment to networking and collaboration between the two institutions to promote and disseminate art and culture.
INFORMATION OF INTEREST
| MARINA ABRAMOVIĆ. PORTRAIT AND PERFORMANCE IN THE FUNDACIÓN MARÍA CRISTINA MASAVEU PETERSON COLLECTION
Museo de Bellas Artes de Asturias
Oviedo, Asturias
Organiser: Fundación María Cristina Masaveu Peterson and Museo de Bellas Artes de Asturias
Curator: Alfonso Palacio, director of the Museo de Bellas Artes de Asturias
Lecture: 'Marina Abramović. Life as Art' by Alfonso Palacio, director of the Museo de Bellas Artes de Asturias and curator of the Marina Abramović exhibition. 14 JULIO, 7 PM 
For more information: http://www.museobbaa.com/