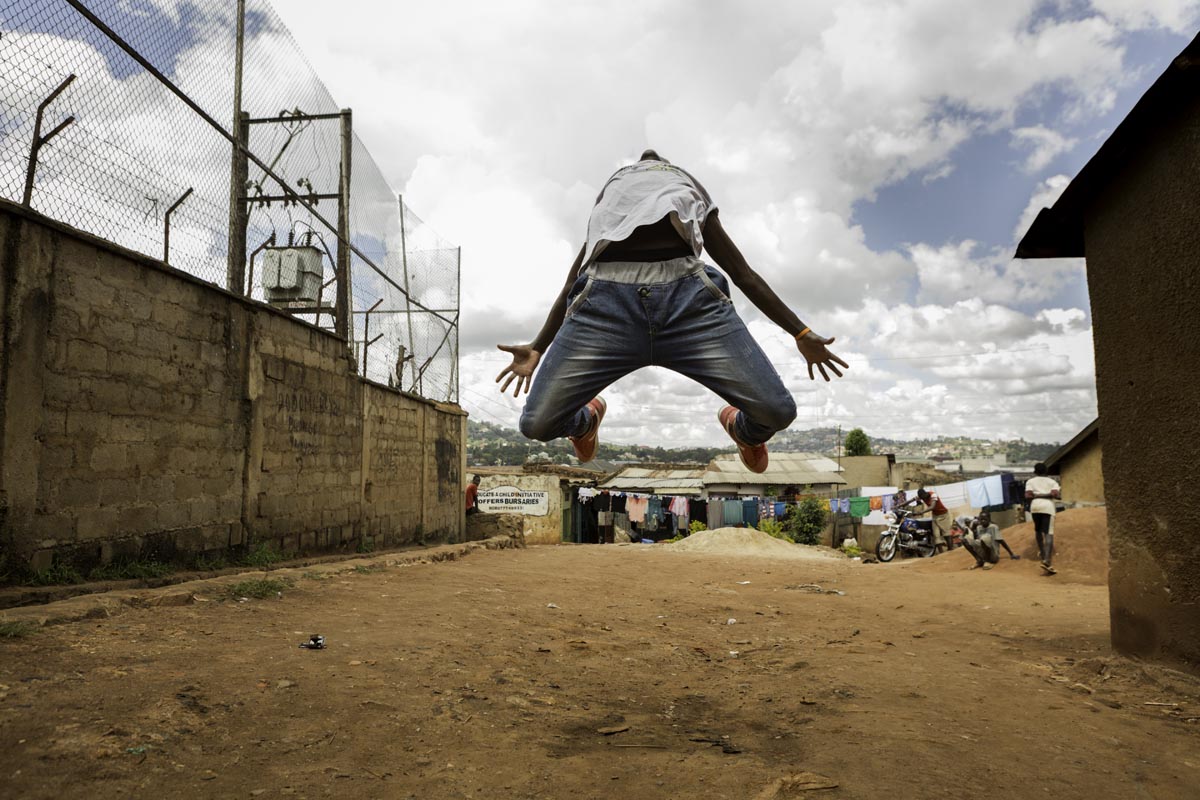 Communication with the purpose of culturally promoting artists included in the Fundación María Cristina Masaveu Peterson Collection, works protected by intellectual property rights. Their total or partial reproduction or processing by any means, or their transmission or cession in any form is forbidden without the authorisation of the holder of the rights to the works
El salto de Iván. Uganda.
TECHNICAL DATA
Author: Ana Palacios (Zaragoza, 1972)
Title: El salto de Iván (Ivan's jump). Uganda
Year: 2014
Technique: pigmented inks on Hahnemühle paper
Size: 67 x 100 cm
Edition: 1/5
This work was acquired for the FMCMP Art Collection during the JustMadrid Fair 2015, at the stand of the In Movement Foundation, which promotes social and cultural development through art for underprivileged children and young people. It is part of a series by the photojournalist Ana Palacios titled Art in Movement, which claims the universal right to enjoy the arts as an educational tool and is made with images of children living in the ghettos of Kampala, Uganda. Art as an expression of the soul, jumps as a symbol of liberation, to escape poverty, abuse or drugs, providing a stimulus against social exclusion; the awareness that a country is not only politics and economics, but also critical thinking. Photographic art as a therapeutic tool, expressing the condition of a collective through gestures, visions, spaces and tenderness worthy of rescue.