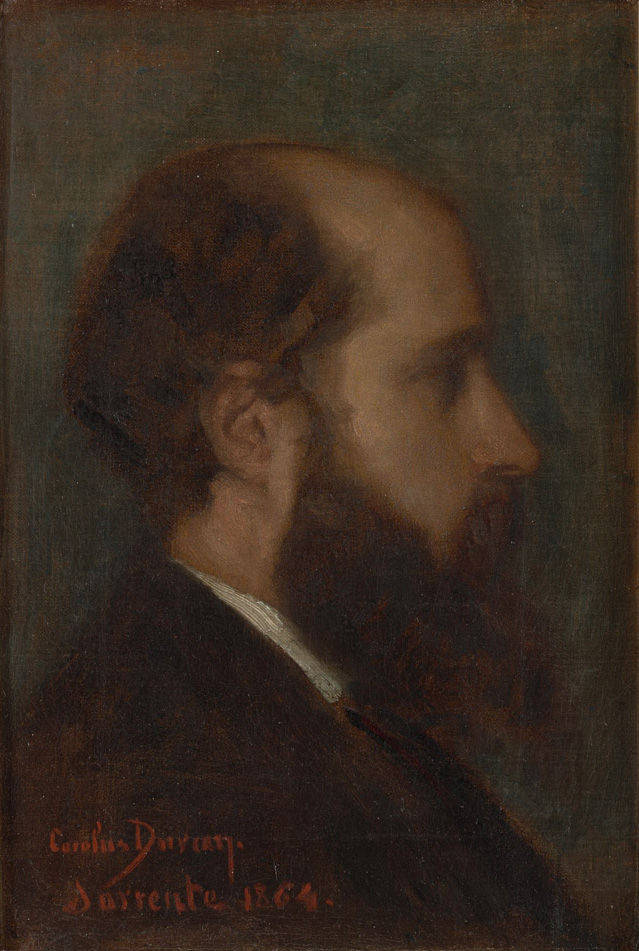 Comunicación con fines de promoción cultural de artistas incluidos en la Colección Fundación María Cristina Masaveu Peterson protegidas por derechos de propiedad intelectual. Prohibida su reproducción, total o parcial, ni tratamiento por cualquier medio ni transmisión o cesión de cualquier forma, sin autorización del titular de los derechos sobre las obras.
El pintor Francisco Bushell
TECHNICAL DATA
Author: Carolus Duran (Charles-Émile-Auguste Durand, Lille, Francia, 1837 – París, 1917)
Title: El pintor Francisco Bushell
Year: 1864
Technique: oil on canvas
Size: 22 x 15 cm
The painters Carolus Duran and Francisco Bushell met in Sorrento, a town near Naples, in April 1864, where the former was making several paintings, including some portraits, such as this one from the Collection of the Fundación María Cristina Masaveu Peterson. In it, he used the intimate effigy style, with a bust in profile in front of a neutral background, which painters commonly used to portray their friends. Painted in brownish tones, which were common in the artist's paintings from this period, with the only bright spot being the shirt collar, it shows Bushell at the age of 38.
The work still conserves its original gilded frame. It was purchased from the artist's heirs at Subastas Segre on 20 March 2018 (lot 110).