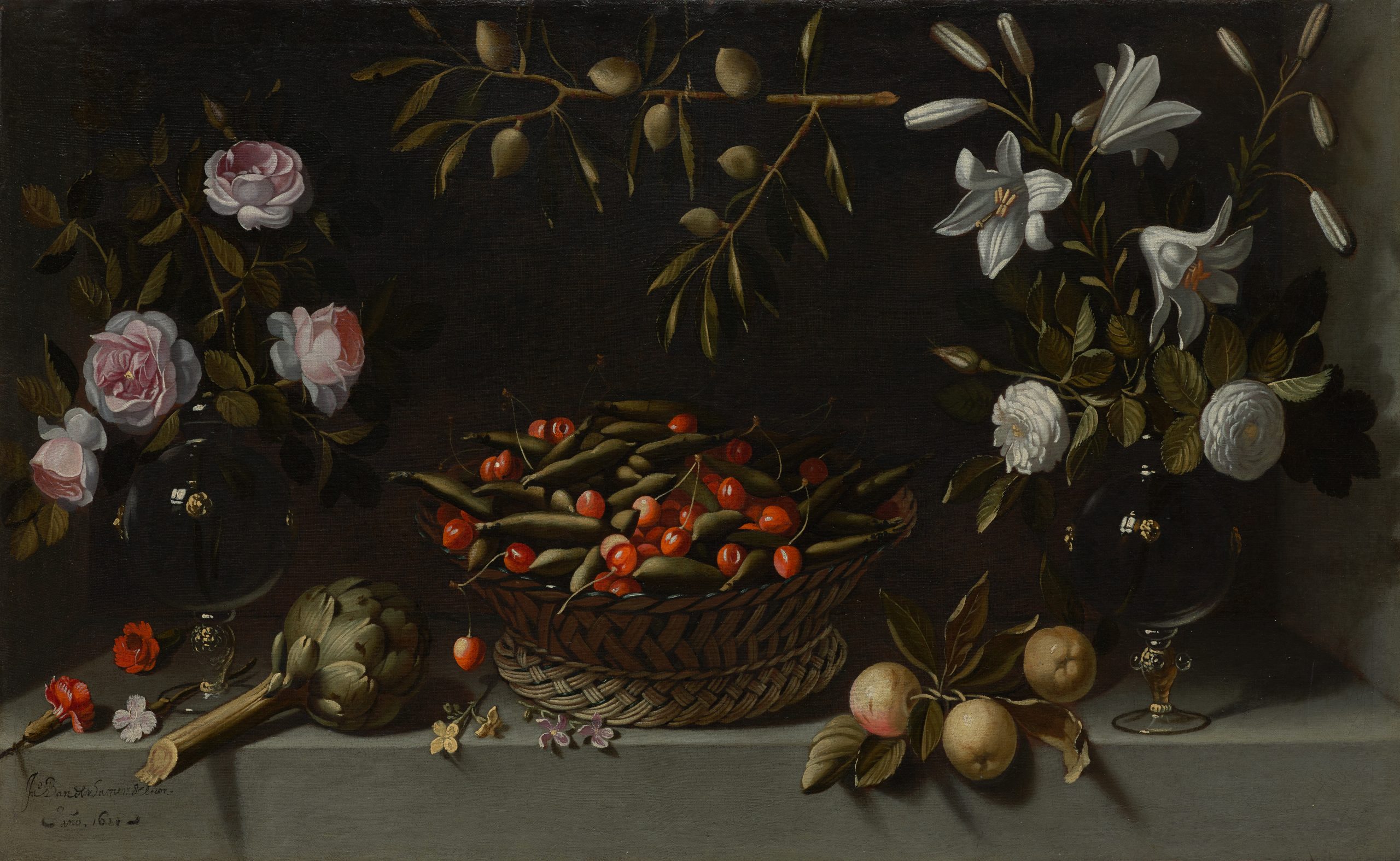 This exhibition presents a significant selection from the Masaveu Collection's holdings of still-life paintings, one of the most coherent groups in terms of both number and quality. The most outstanding Baroque and Enlightenment pieces have been chosen to provide a representative overview of the origin and development of one of the most widespread painting genres in the tradition of Western art.
The show also features works paintings to the Fundación Maria Cristina Masaveu Peterson, which carries on the Masaveu family's patronage activities, and important pictures from the collection of Pedro Masaveu Peterson. Four hundred and ten works from this collection were donated to the Principality of Asturias in lieu of payment in 1994, a year after his death, on the express instructions of María Cristina Masaveu Peterson, who wished to honour her brother's role as a collector. These pieces are on view at the Museo de Bellas Artes de Asturias, regarded since then as one of Spain's leading museums. This show therefore marks a unique and welcome reencounter of works, many of which were acquired to form interconnected groups in both collections.
Divided into four sections, it traces the development of the still-life genre, for which Spanish has a distinctive term, bodegón. This is the name given to paintings that portray objects, fruits, animals or flowers very close up, paying attention to their different textures and appearance. These pictures of seemingly trivial subjects, which first arose in learned environments, later became popular with all the wealthy social classes in the 17th century on account of their huge visual appeal. In contrast to history paintings or religious images, the sight of selected pieces of still life rendered with astonishing realism broadened spectators' horizons.
The Masaveu Collection surveys a century and a half of Spanish bodegones through some of the most renowned practitioners of the genre.
PRACTICAL INFORMATION
| Masaveu Collection: Object and Nature. Still Life and Flower Paintings of the 17th−18th Centuries
Museo de Bellas Artes of Asturias
Oviedo, Spain
Organized: Fundación María Cristina Masaveu Peterson and Museo de Bellas Artes de Asturias
Curator: Angel Aterido
Times:
Tuesday to Friday: 10:30 am to 14:00 pm and 16:30 pm to 20:30 pm
Saturday: 11:30 am to 14:00 pm and 17:00 pm to 20:00 pm
Sunday and holidays: 11:30 am to 14:30 pm
Admission to the exhibition is free.
More information: http://www.museobbaa.com/