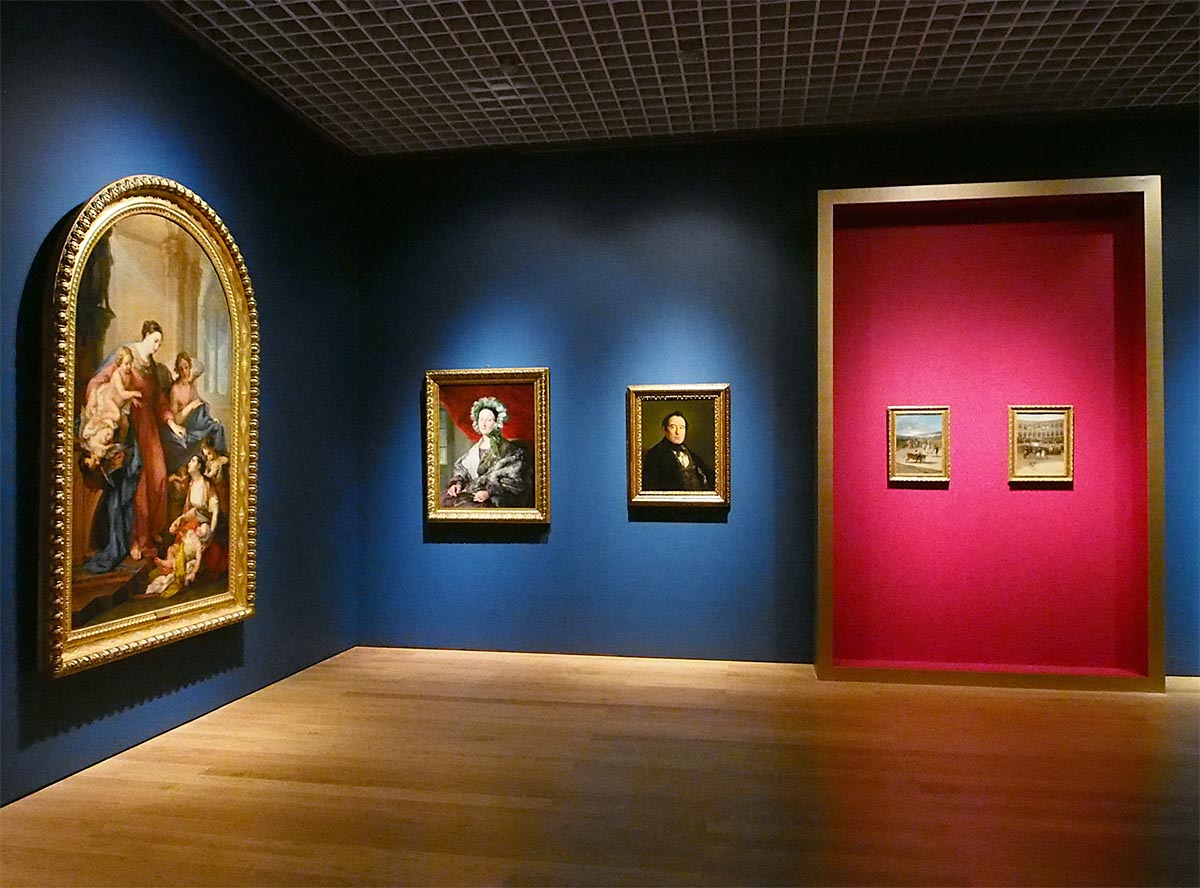 MASAVEU COLLECTION:
Great Spanish Masters
Museo Nacional de Arte Antiga. Lisboa, Portugal
20 NOVEMBER, 2015 – 10 APRIL, 2016
The María Cristina Masaveu Peterson Foundation opened on November 20th, the exhibition "Masaveu Collection: Great Masters of Spanish painting: Greco, Zurbarán, Goya and Sorolla" at the National Museum of ancient art of Lisbon (Portugal).
The exhibition includes more than fifty collection works of Spanish paintings between Middle Age and de 20th century, which will remain in Portugal until April 3rd. The curator of the exhibition Mr. Angel Aterido –Art History Professor at the Center for international studies at the Ortega y Gasset-Marañón Foundation- has selected "a large group of spanish paintings that usually can not be contemplated in Portugal, in this size ,this number or this quality.
In recent years, The Masaveu Collection, under the management of The María Cristina Masaveu Peterson Foundation since 2013, has made a great effort to publicize and best knowledge of his art collection. Besides to the assignment works in loans for national and internacional exhibitions, in November 2013 took place the outstanding exhibition "Del Románico a la Ilustración. Imagen y Materia" in Centrocentro Cibeles, Madrid, in which could seen paintings and sculptures, dating between the 12th and 19th centuries, by some of the most renowed Spanish artists such as El Greco, Zurbarán, Ribera, Murillo and Alonso Cano.The exhibition also featured European geniuses such as Matthis Gerung, El Bosco and Joos van Cleve.
The end of exhibition on 3 april, it was extended one week more, to 10 april, as the result of the commitment by both institutions with the broadcasting and approach to art, in general.
SUMMARY DATA
| MASAVEU COLLECTION: GREAT SPANISH MASTERS
Museo Nacional de Arte Antigua
Lisbon, Portugal
20 November, 2015 – 10 April, 2016
Number of visitors: 27.830
VIDEOS
PRESENTACIÓN
Ángel Aterido, comisario de la exposición, presenta la exposición «Colección Masaveu: Grandes maestros de la pintura española».