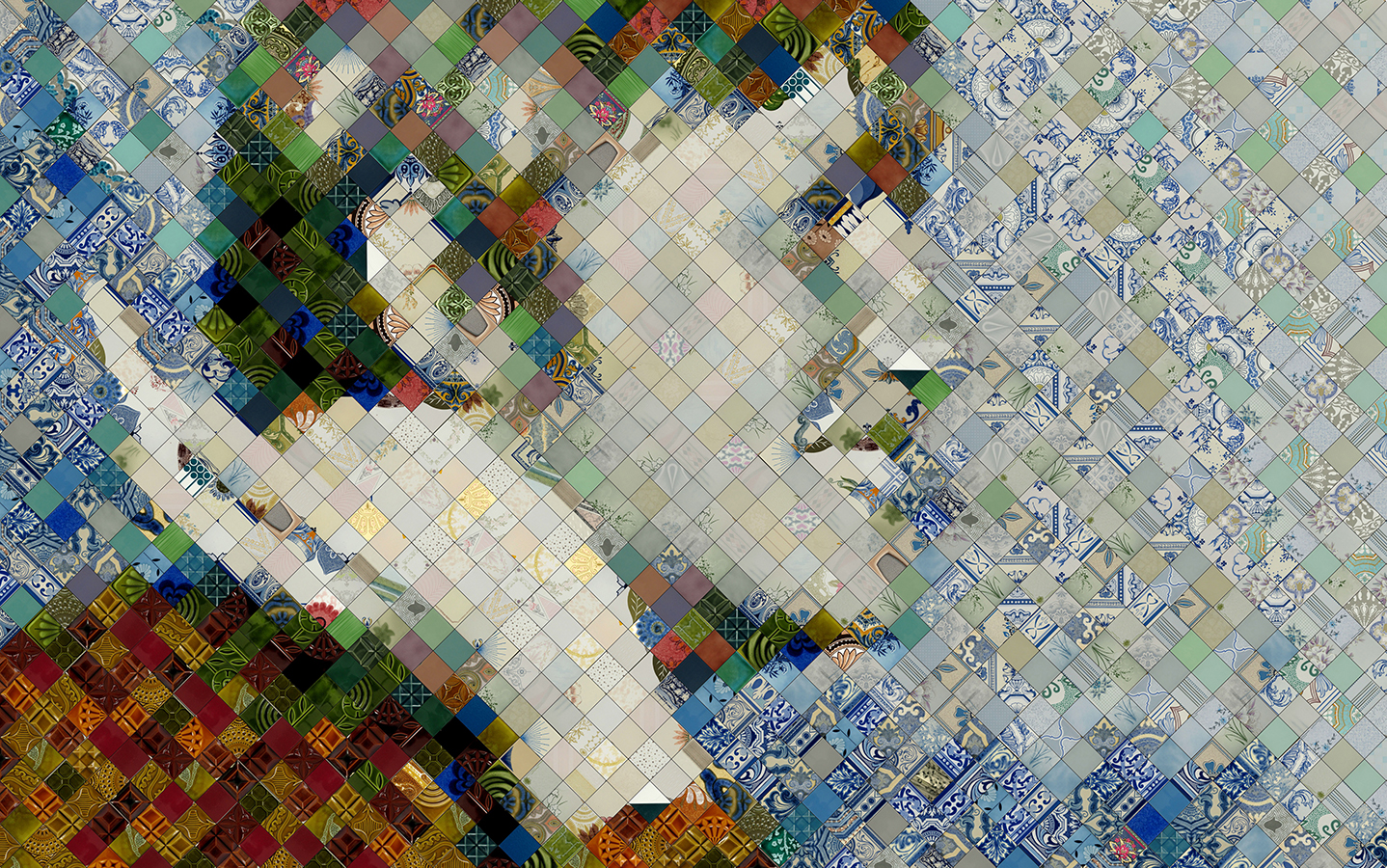 Communication with the purpose of culturally promoting artists included in the Fundación María Cristina Masaveu Peterson Collection, works protected by intellectual property rights. Their total or partial reproduction or processing by any means, or their transmission or cession in any form is forbidden without the authorisation of the holder of the rights to the works.
MARÍA CRISTINA
TECHNICAL DATA
Author: Pedrita Estudio (Lisbon, 2005)
Title: María Cristina
Year: 2020
Tecnique: reclaimed tiles on wood panel
Size: 350 x 220 cm
Starting from a profile photograph of María Cristina Masaveu Peterson, Estudio Pedrita has created a vivid portrait of our founder through the juxtaposition of discarded decorative tiles that, functioning as pixels of a digital image, recreate the image until it becomes visible, always at a certain distance, to the viewer.
This is a unique work of art and a patronage project of the María Cristina Masaveu Peterson Foundation, realized in 2020.