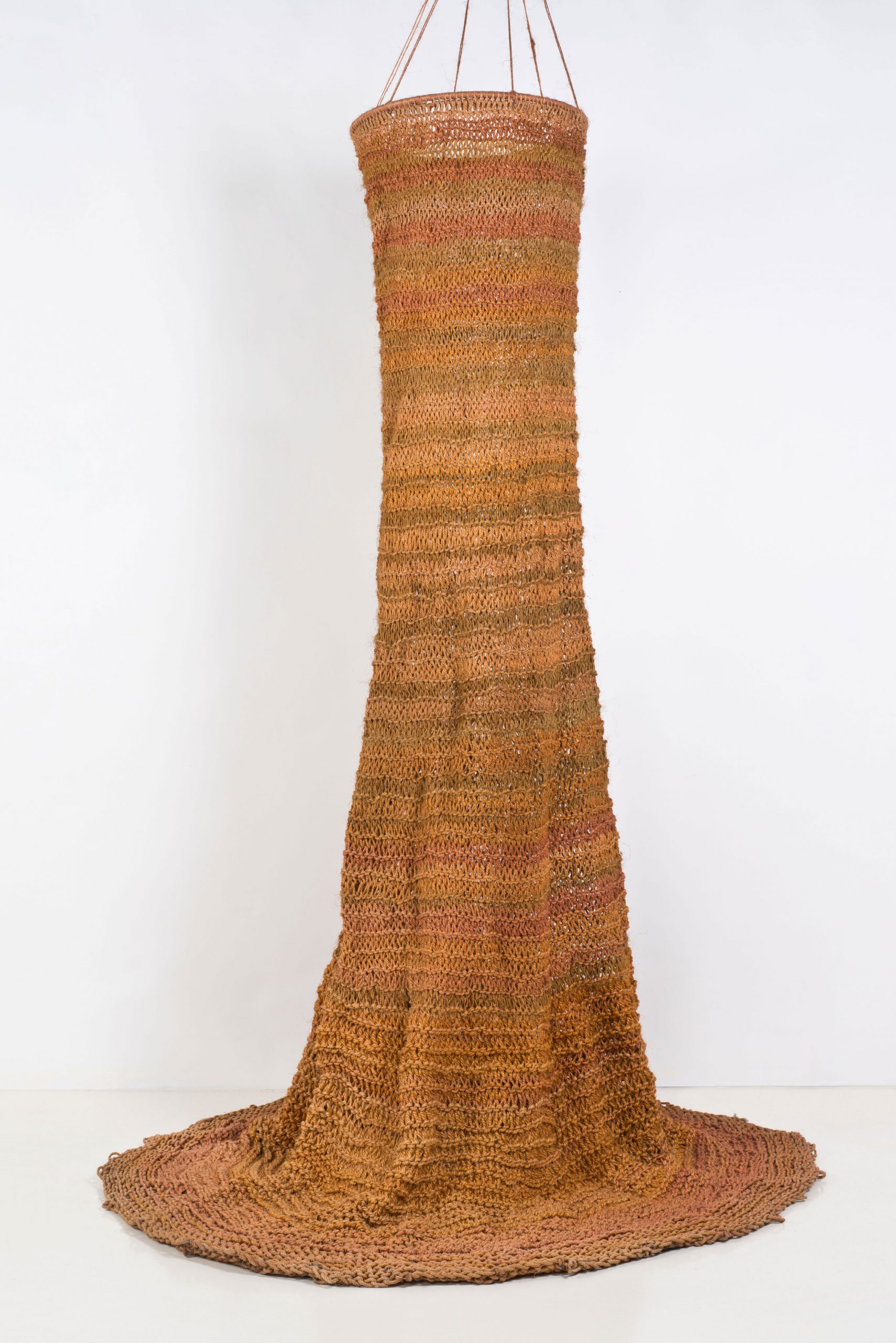 Communication with the purpose of culturally promoting artists included in the Fundación María Cristina Masaveu Peterson Collection, works protected by intellectual property rights. Their total or partial reproduction or processing by any means, or their transmission or cession in any form is forbidden without the authorisation of the holder of the rights to the works.
FORM IN NATURE
TECHNICAL DATA
Author: Aurèlia Muñoz (Barcelona, 1926–2011)
Title: Form in Nature
Year: 1971
Technique: stocking-stitched sisal rope
Size: 278 x 160 x 60 cm
Just like much of her output in the 1970s, this tubular piece is inspired by nature, as the artist makes explicit in its title. Created with stocking-stitched sisal string (made of the fibre from the leaves of a plant originally from the Mexican Yucatan), this work, like others from the same period, is suspended from the ceiling and unfolds, occupying the space and seeking interaction with the viewers themselves. Here Aurèlia Muñoz, who constantly investigated techniques and forms in an effort to update fibre art, showcases the importance of craftsmanship, traditional cultures and the feminine crafts associated with textiles.
Form in Nature was acquired by the Fundación María Cristina Masaveu Peterson at the Galería José de la Mano stand at the 2020 ARCO fair.