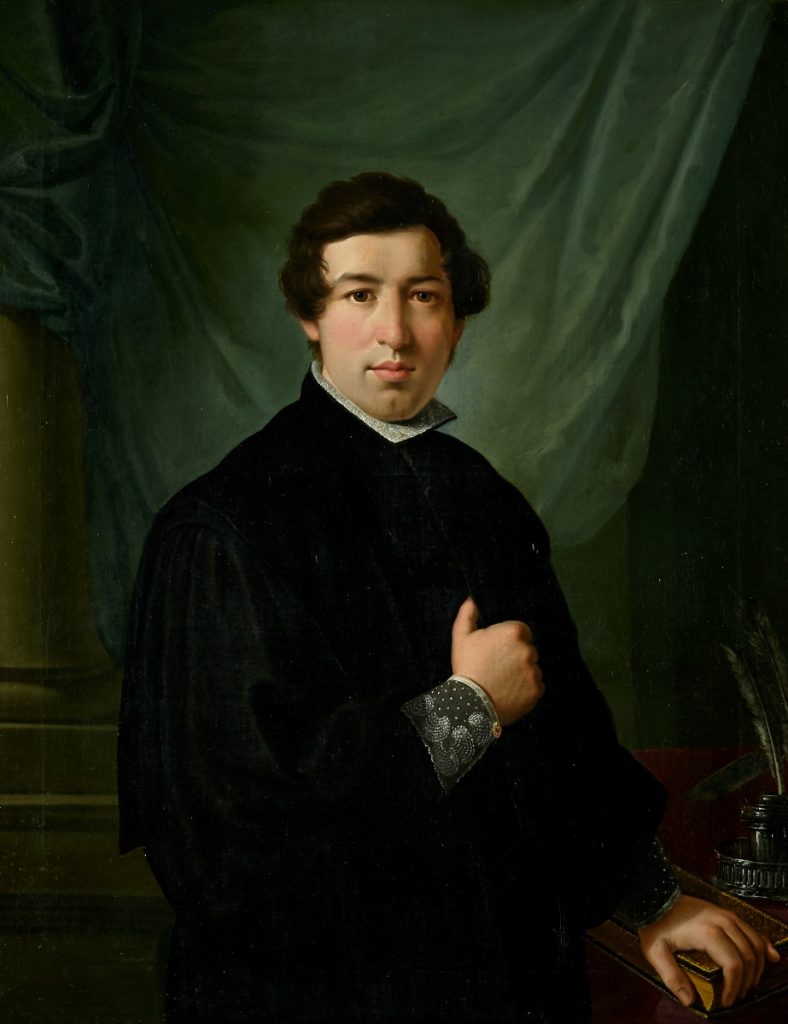 Communication with the purpose of culturally promoting artists included in the Fundación María Cristina Masaveu Peterson Collection, works protected by intellectual property rights. Their total or partial reproduction or processing by any means, or their transmission or cession in any form is forbidden without the authorisation of the holder of the rights to the works
El magistrado Buenaventura Colsa y Pando, oidor de la Real Audiencia de Barcelona
TECHNICAL DATA
Author: Zacarías González Velázquez (Madrid, 1763 – 1834)
Title: El magistrado Buenaventura Colsa y Pando, oidor de la Real Audiencia de Barcelona
Year: hacia 1832
Technique: oil on canvas
Size: 96,5 x 75,5 cm
In this painting, Zacarías González Velázquez portrayed Buenaventura Colsa y Pando (1805–1890), who served as a judge at the Courts of Mallorca and Barcelona and became a magistrate on the Supreme Court.
With his careful, restrained draughtsmanship, the contained attitude of the sitter, his complete rendering of the volume and sobriety of the colours (predominated by the black of his robes), this work reveals the author's assimilation of the neoclassical postulates. The sitter's dignity is enhanced by the Tuscan column and the curtains. The composition is brightened by discreet glimmers of the lace at the neck and cuffs, one of which is decorated with an oval-shaped gem, as well as the gold of the wheels and the text block of the book and the silver of the inkwell. The definition of the sitter's facial features is particularly interesting, as they are finely shaped and delimited by precise drawing. The painstaking light reveals the volume of the head with the lighter tone of the curtains behind it. These devices, which are from the painter's mature period, are characteristic of the best portraits from his later years.
The work was purchased by the FMCMP at Alcalá Subastas on 15 March 2017 (lot 274).