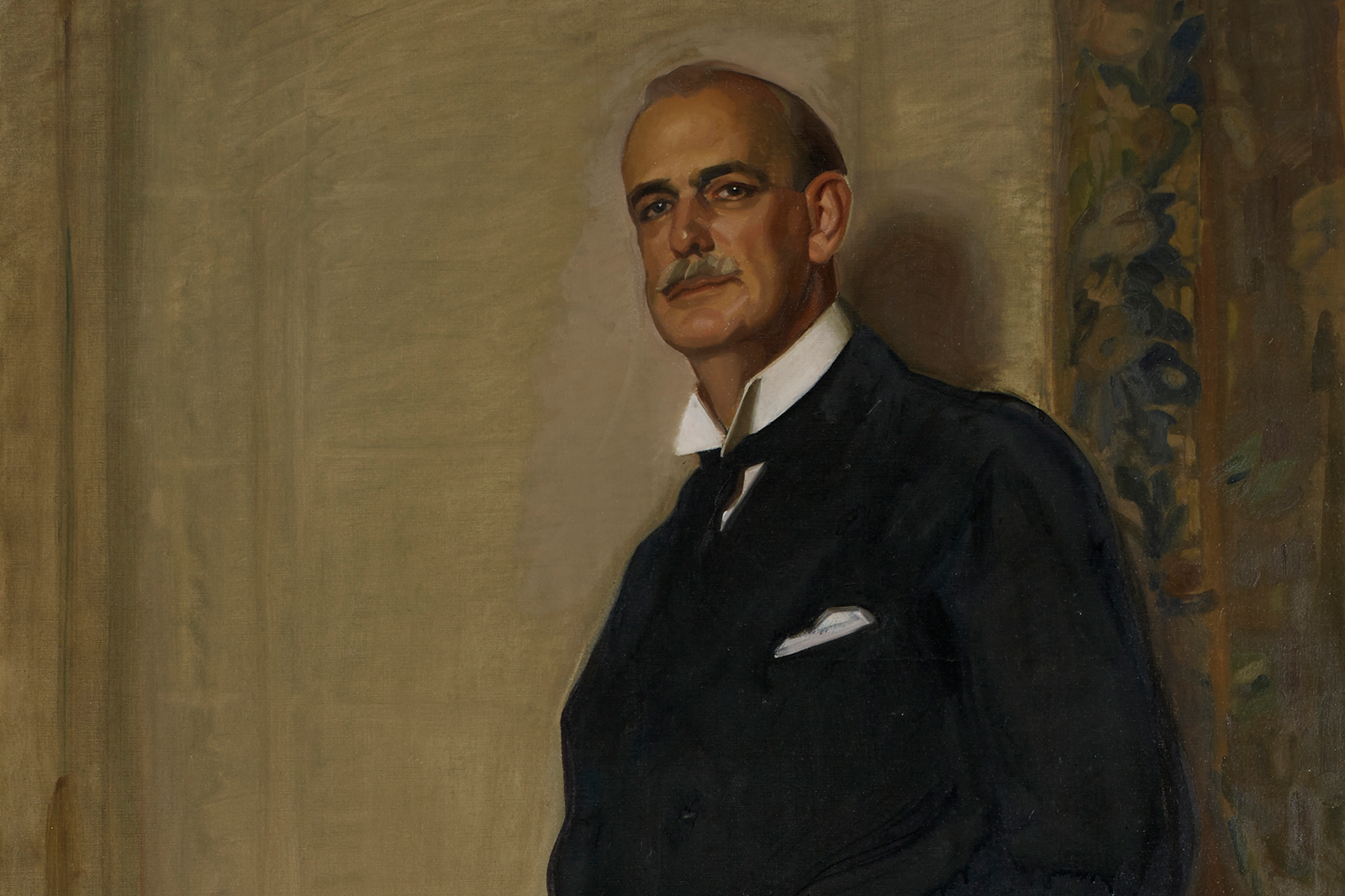 © Courtesy of Hispanic Society of America, New York, José María López Mezquita, Archer M. Huntington, 1926.
Primera conferencia I Ciclo en torno al mecenazgo y el coleccionismo a través de la historia, dirigido por Rafael Mateu de Ros. 
En esta primera ponencia Patricia Fernández Lorenzo, Doctora en Historia y Socia of Counsel de Ramón y Cajal Abogados, hablará sobre la figura de Archer M. Huntington, fundador de la Hispanic Society of America y gran coleccionista de Sorolla.
Todas las conferencias se realizan a las 18:30 horas en el Auditorio María Cristina Masaveu.
IMPORTANTE: Entrada libre hasta completar aforo. Las entradas se pueden retirar en la taquilla de la Fundación (una por persona) desde una hora antes del inicio de la conferencia. Un tercio de las entradas se podrá reservar a través de la web desde 5 DÍAS antes del evento. Para cualquier incidencia contacten con infomadrid@fmcmp.com
DATOS BIOGRÁFICOS
Patricia Fernández Lorenzo es Socia of Counsel en del Derecho del Arte de Ramón y Cajal Abogados. Doctora en Historia por la UCM. Master de investigación en Derecho de la Cultura por UC3M-UNED. Posgrado en Liderazgo en Artes Visuales por New York University y la Guggenheim Foundation. Escritora e investigadora académica en historia del coleccionismo y el mecenazgo. Autora de la biografía de Archer Milton Huntington: "Archer M. Huntington y la Hispanic Society of America en España", Marcial Pons, 2018 (1ª ed.), 2021 (2ª ed.).
Docente en Derecho del Arte en el Master de Derecho en el Instituto de Empresa y en la UC3M. Colaboradora honorífica en la Universidad Complutense de Madrid. Visiting fellow en el Seminario de Estudios Hispánicos en Dartmouth University. Autora de artículos en publicaciones académicas y divulgativas (Ars Magazine, The Journal of Art Crime, The Art Law Review, Revista Patrimonio cultural y Derecho, Revista Española de Estudios Norteamericanos) y de capítulos en libros como George Ticknor y la fundación del Hispanismo en Estados Unidos.
Previamente ha trabajado como Directora asociada de la Belzuz Abogados en Lisboa. En la Administración pública como Directora general de Asuntos Europeos de la Diputación Foral de Bizkaia, Consejera de Seed Capital y de Beaz Bizkaia. Como ejecutiva ha trabajado en el bróker de seguros Aon y, como emprendedora como socia fundadora de ART-MEDIA, empresa especializada en el comercio de obras de arte por medios televisivos.