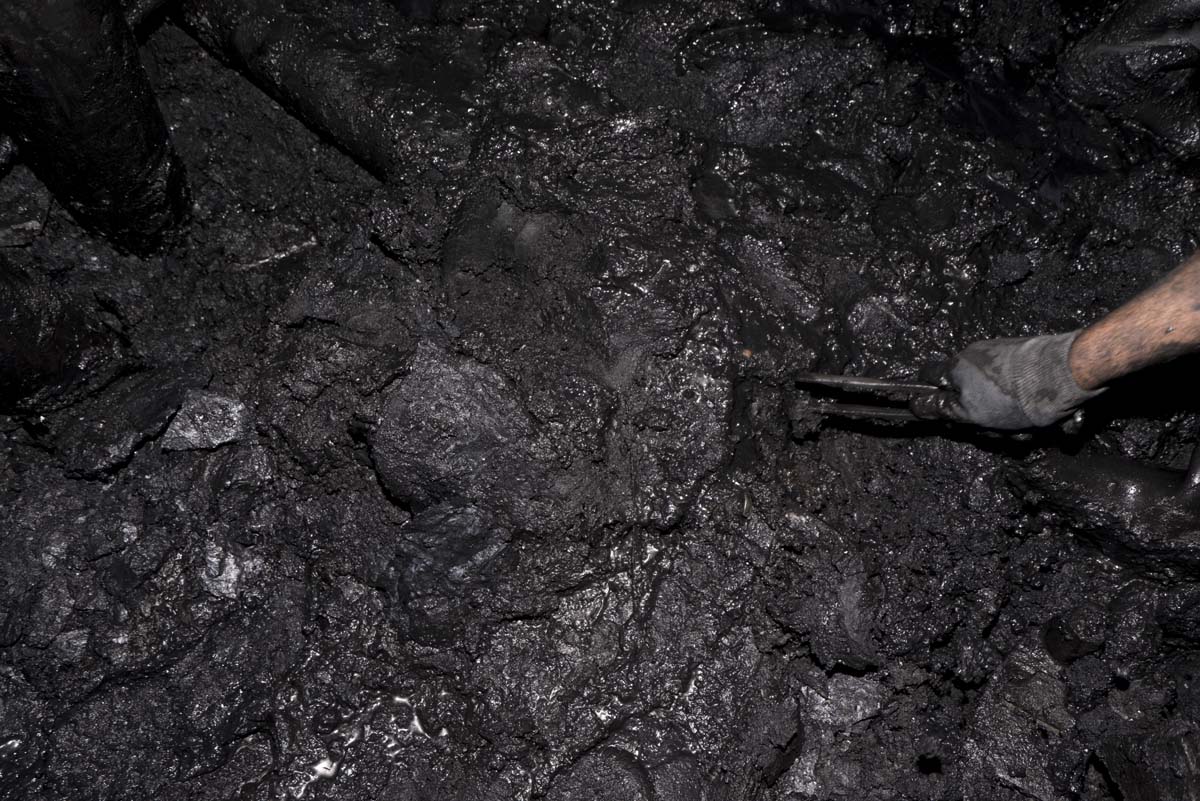 Communication with the purpose of culturally promoting artists included in the Fundación María Cristina Masaveu Peterson Collection, works protected by intellectual property rights. Their total or partial reproduction or processing by any means, or their transmission or cession in any form is forbidden without the authorisation of the holder of the rights to the works
Miradas de Asturias. Arstusia

Author: Joan Fontcuberta (Barcelona, 1955)
Title: Atusaris. Cabonar Mine, Vega de Rengos, Cangas del Narcea
Year: 2015
Technique: direct printing on Opal material (Duratrans) with Led light box
Size: 120 x 180 cm
Serie: Arstusia (4th Edition Miradas de Asturias)
Category: Sponsorship project of Fundación María Cristina Masaveu Peterson
These images from the Arstusia series by Joan Fontcuberta were made for the fourth edition of the Miradas de Asturias (Visions of Asturias) patronage project of the María Cristina Masaveu Peterson Foundation, under exclusive commission to the renowned photographer from Barcelona, and the National Photography Prize, holding an exhibition and publishing a luxurious book with the result of the work. Based on this ongoing patronage project which pays the upmost respect to the creative freedom of the author, the María Cristina Masaveu Peterson Foundation has been backing a new collection on Asturias and its people, integrating the unique and untransferable vision of the selected photographer in every edition.
With Arstusia, Fontcuberta portrays the image as a conceptual genesis that plays with brilliantly combined anagrams, alphabets, fictions and realities. Once again, he shows his ability to integrate semantic, symbolic, poetic and dialectic codes to take advantage of the complex Asturian geography, its people, industrial ruins, hidden corners and endless textures. The exposition is made up of 60 pieces, with 30 works from the single edition FMCMP collection. It was presented at the Museum of Fine Arts of Asturias (Oviedo, 14 May – 28 August 2016) and, in addition to its catalogue-book, featured the artist's book entitled Trauma with images rescued from various Asturian photo libraries. This work won best national edition at the 2016 PhotoEspaña Festival in Madrid.
The exhibition installation, which the author also curated, offered a path that simulated a sort of coal mine or mythological ride reminiscent of impossible childhood dreams and various surprises and effective trompe l'oeils (railway models, spaceships, artificial dinosaurs…) and clear truths (abandoned spillways, water tanks, plant life nostalgia, Romanesque and Gothic remains…). It conveys memories of an Asturias that languishes before being reborn to shine once again – an enduring land that is used to reinventing itself to rise from its own ashes.