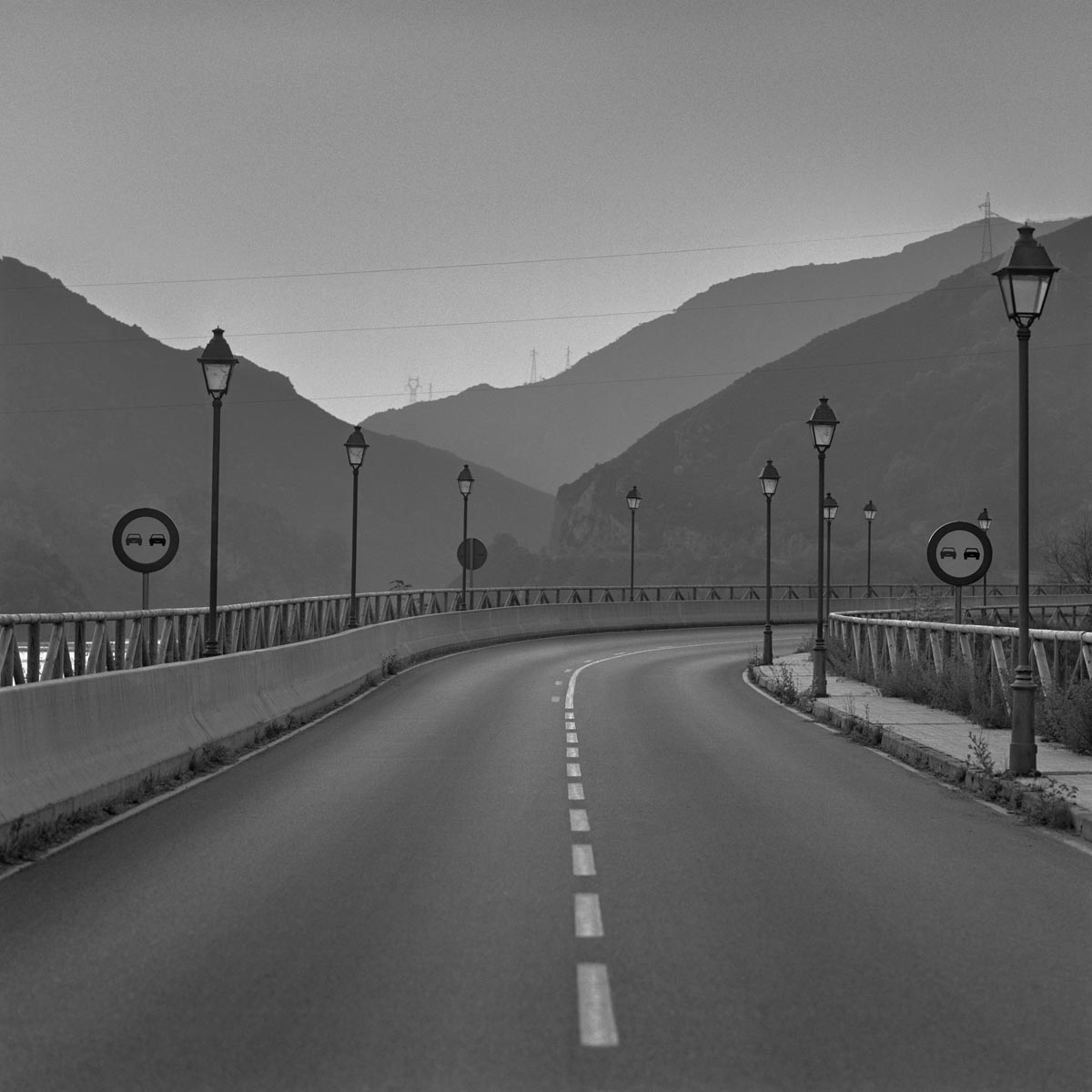 Communication with the purpose of culturally promoting artists included in the Fundación María Cristina Masaveu Peterson Collection, works protected by intellectual property rights. Their total or partial reproduction or processing by any means, or their transmission or cession in any form is forbidden without the authorisation of the holder of the rights to the works
Miradas de Asturias. Patria querida

TECHNICAL DATA
Author: Alberto García-Alix (León 1956)
Title: s/t
Year: 2012
Technique: analogue photographs printed on Baryta paper with selenium toned silver gelatin
Size: 47 x 47 cm
Serie: Patria Querida  (1st Edition Miradas de Asturias)
Category: Patronage project of the Fundación María Cristina Masaveu Peterson
These images from the Patria Querida (Beloved Homeland) series by Alberto García-Alix were made for the first edition of the Miradas de Asturias (Visions of Asturias) patronage project of the María Cristina Masaveu Peterson Foundation, under exclusive commission to the renowned photographer from León, and the National Photography Prize, holding an international travelling exhibition and publishing a luxurious book with the result of the work. Based on this ongoing patronage project which pays the upmost respect to the creative freedom of the author, in 2012 the María Cristina Masaveu Peterson Foundation began to develop a new collection on Asturias and its people, integrating the unique and untransferable vision of the selected photographer in every edition.
In Beloved Homeland, his vision merges with the surroundings through industrial landscapes, challenging architectures, abstract environments and unique portraits.  The exposition is made up of 50 pieces, with 30 works from the single edition FMCMP collection. It was first presented at the Centro Cultura Antiguo Instituto Jovellanos (Gijón, 21 December 2012 – 10 February 2013) and then moved to the Cuartel del Conde-Duque (Madrid, 23 February – 5 May 2013), Museu da Electricidade (Lisbon, 26 June – 18 August 2013) and the Instituto Cervantes New York (14 January – 14 February 2015).
In these museums and cultural centres, the curator – Nicolás Combarro – emphasised the photographer's poetic and intense vision, between reality and allegory, stressing his ability to humanise the rural and urban environment alongside its inhabitants.  They feature multiple but intimate visions of everyday objects, balconies, window shutters, living rooms or landscapes – simple things that are worth preserving, such as self-portraits of presences and absences, signs of neglect or literary celebration, with beautiful landscapes and characters that are both diverse and surprising.