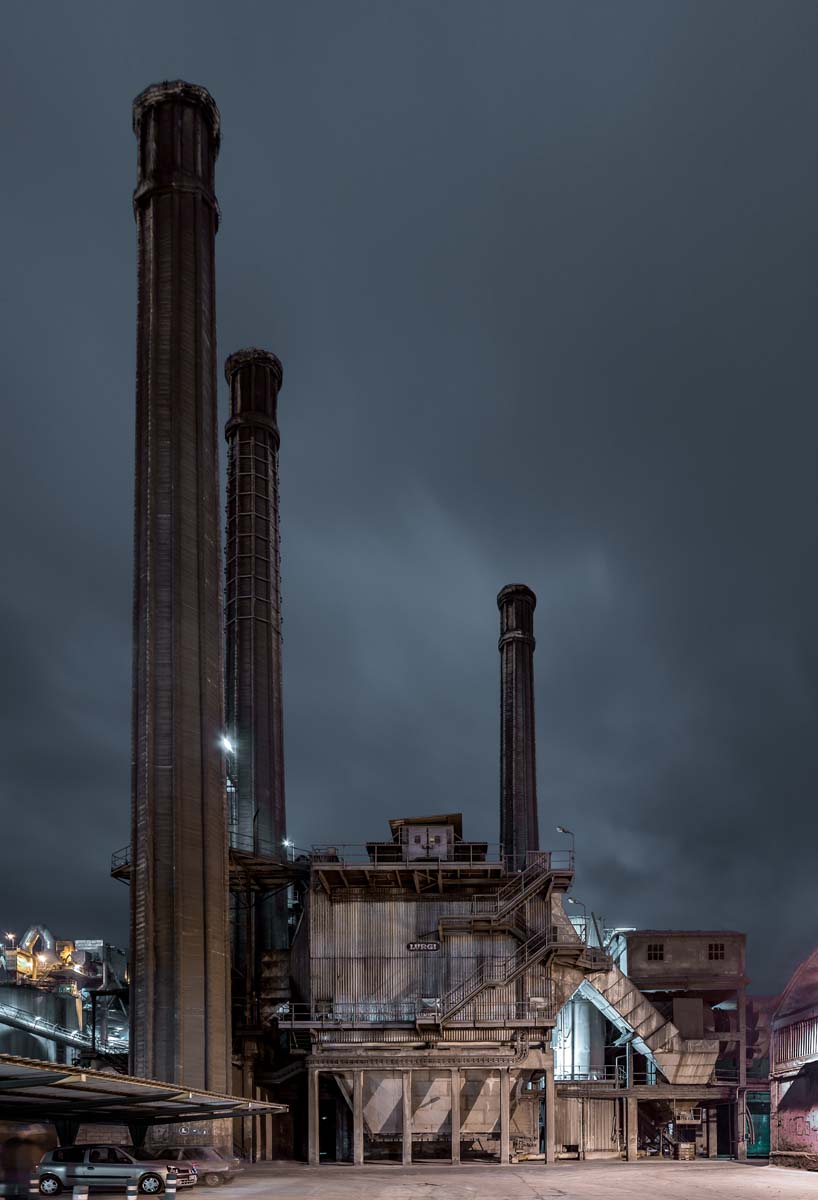 Communication with the purpose of culturally promoting artists included in the Fundación María Cristina Masaveu Peterson Collection, works protected by intellectual property rights. Their total or partial reproduction or processing by any means, or their transmission or cession in any form is forbidden without the authorisation of the holder of the rights to the works
Miradas de Asturias. Allumar

Author:José Manuel Ballester (Madrid, 1960)
Title: Aboño 1
Year: 2013
Technique: photography on Duratrans paper (light boxes)
Size: 263,9 x 180  cm
Serie: Allumar ( 2nd edition Miradas de Asturias)
Category: Sponsorship project of Fundación María Cristina Masaveu Peterson
These images from the Allumar series by José Manuel Ballester were made for the second edition of the Miradas de Asturias (Visions of Asturias) patronage project of the María Cristina Masaveu Peterson Foundation, under exclusive commission to the renowned photographer from Madrid, and the National Photography Prize, holding an international travelling exhibition and publishing a luxurious book with the result of the work. Based on this ongoing patronage project which pays the upmost respect to the creative freedom of the author, the María Cristina Masaveu Peterson Foundation is backing a new collection on Asturias and its people, integrating the unique and untransferable vision of the selected photographer in every edition.
With Allumar, Ballester reveals his pictorial virtues and great experience over the last decade, establishing strong dialogues between tradition and renovation, in the code of photography, which often make architecture their special guest. The exposition is made up of 50 pieces, with 30 works from the single edition FMCMP collection. It was first presented at the Centro Cultura Antiguo Instituto Jovellanos (Gijón, 20 December 2013 – 2 February 2014) and then moved to the Cuartel del Conde-Duque (Madrid, 14 February – 20 April 2014), and the Museu da Electricidade (Lisbon, 27 February – 26 April 2015).
The majority of the works analyse living rooms, façades, passageways, doors, windows, stairs, structural elements, beams, columns, chimneys, bridges and viaducts enriched with curious contrasts between nature and architecture, and subtle moments captured at beaches, cliffs and mountains. In every composition, the author seems to emphasise presences that no longer exist, or that perhaps have already gone, or not yet arrived. Restless spirits, metaphysical scenes, new sources of life, resting places. Through a precise photographic objective, industrial architecture and the landscape act as real philosophers' stones, providing shelter and protection for human beings, guarding their work, development and decline. In short, they are key elements revealing varying living conditions.