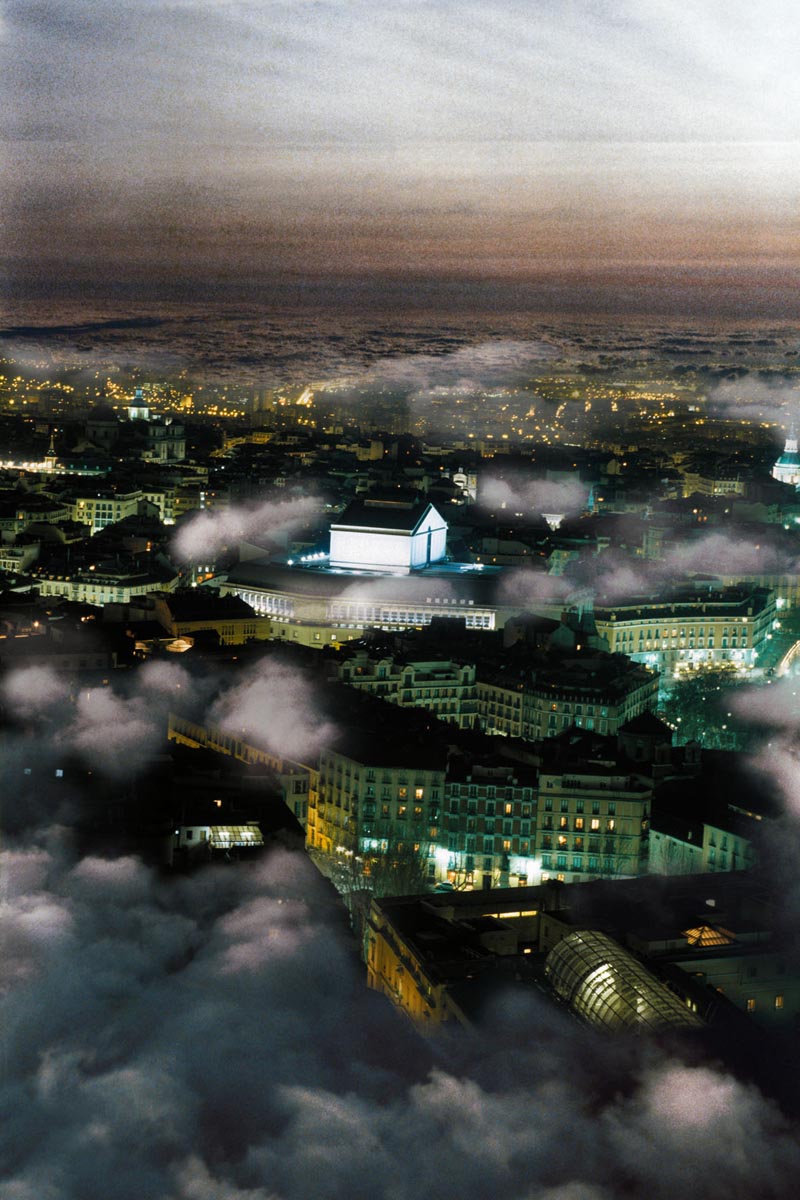 Communication with the purpose of culturally promoting artists included in the Fundación María Cristina Masaveu Peterson Collection, works protected by intellectual property rights. Their total or partial reproduction or processing by any means, or their transmission or cession in any form is forbidden without the authorisation of the holder of the rights to the works.
Un sueño de ciudad. Madrid I
TECHNICAL DATA
Author: Chema Alvargonzález (Jerez de la Frontera, 1960- Berlin, 2009)
Title: Un sueño de ciudad. Madrid I  (A City Dream. Madrid 1)
Year: 2001
Technique: C-Print colour photograph
Size: 180 x 120 cm
Edition: 2/3
The María Cristina Masaveu Peterson Foundation acquired this beautiful photograph by the deceased Chema Alvargonzález during Madrid's 2011 International Contemporary Art Fair (ARCO). It is a piece from his well-known "A City Dream" series, exhibited for the first time in the Cánem of Castellón gallery in 2000, and in other monographic or retrospective exhibitions of the artist.
A work of maturity from the Cadiz artist, who alternated different disciplines (installation, video, public art) as a chronicler of uninhabited spaces, critical memory of contemporary society, friend of cities of magical appearance and creator of multiple visual suggestions with a committed and binding background. Creator of multiple records, he effectively portrayed the celerity of the big cities, the more or less inhospitable night, the relationship between architecture and light and objects, a meeting point between reality and fantasy. The complicity with this element led him to make bold interventions in public buildings, such as the Spanish and Swiss embassies in Berlin and the Telefónica building in Madrid, among many others. In this beautiful series, Madrid seems imagined, dreamed or unveiled, through the contraposition and association of images, among the mist generated with a chromatic play as poetic as it is emotive.