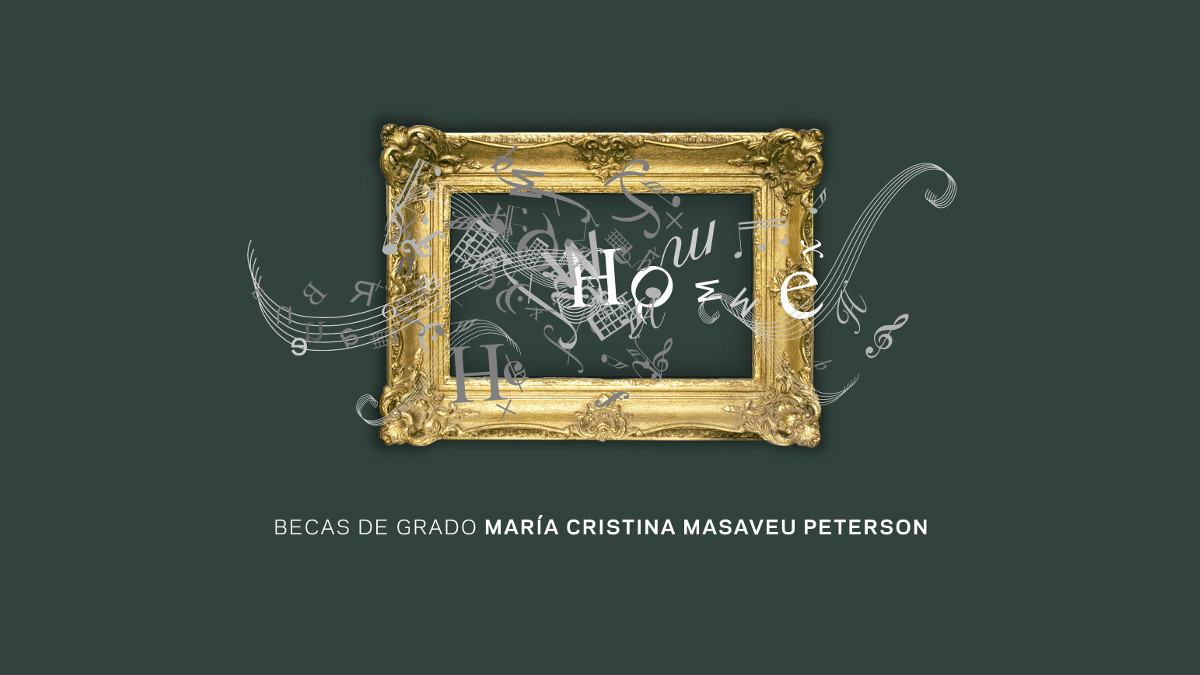 2nd calll · 2019/2020 Academic year
2nd calll · 2019/2020 Academic year
"THE MARÍA CRISTINA MASAVEU PETERSON FOUNDATION PROMOTES THE COMPREHENSIVE, HUMAN AND PROFESSIONAL TRAINING OF YOUNG PEOPLE"
The recognition of academic excellence seeks to encourage the dedication and commitment of students to achieve excellence in their education and professional and human training. With this objective in mind, the Foundation presents the eighth edition of the María Cristina Masaveu Peterson Scholarships for Academic Excellence within its 2016-2017 Training Programme. The scholarship is intended for "monitoring" purposes and aims to support the academic career of young Asturian university students with high academic performance.
The objective of the ninth edition of the María Cristina Masaveu Peterson Scholarships for Academic Excellence is to lay the foundations for granting aid for academic excellence in the case of first and second cycle official university degrees, Graduates, Engineers, Architects, Diploma programmes, Master's, Technical Engineers and Technical Architects for the 2016/2017 academic year.
The Excellence Scholarship is a competitive scholarship. Compliance with the requirements established in the Application Guidelines enables access to the evaluation process for a limited number of scholarships among all applicable candidates, but under no circumstances does it guarantee the automatic grant of a scholarship.
Application assessment is carried out by an Academic Assessment Committee expressly convened by the Foundation and based on the needs of each specific call, in accordance with the academic profile of the applicants presented during each call. Assessment is carried out based on scientific fields and in accordance with the established excellence criteria.
Depending on the type of applicant, applications to participate in this call must be adapted according to the application form attached as "ANNEX I" (applicant a and b) or to the application form in "ANNEX II" (c/call for continuity).
The term for submitting applications starts on 1 October 2016 and ends on 31 of the same month (both dates inclusive).
The Training and Scholarship Department will be available for any doubts or additional clarification from 1 September to 31 October 2016, by email: becas@fmcmp.com. To facilitate the process of resolving possible queries regarding this new call, we have created a FREQUENTLY ASKED QUESTIONS section, in order to respond to a selection of the questions most frequently asked by scholarship candidates.
MARÍA CRISTINA MASAVEU PETERSON SCHOLARSHIP FOR ACADEMIC EXCELLENCE
Since its creation in 2008, and throughout its ten previous editions, the María Cristina Masaveu Peterson Scholarship Programme for Academic Excellence has granted 330 Excellence Scholarships.
---
COURSE           APLICATIONS           SCHOLARSHIPS AWARDED   
2008/09                        60                            10
2009/10                        44                            18
2010/11                        58                            21
2011/12                        37                            20
2012/13                       124                            17
2013/14                        84                            32
2014/15                        56                            25
2015/16                        73                            34
2016/17                       100                           44
2017/18                        76                            37
2018/19                        89                            36
2019/20                        71                            36
---