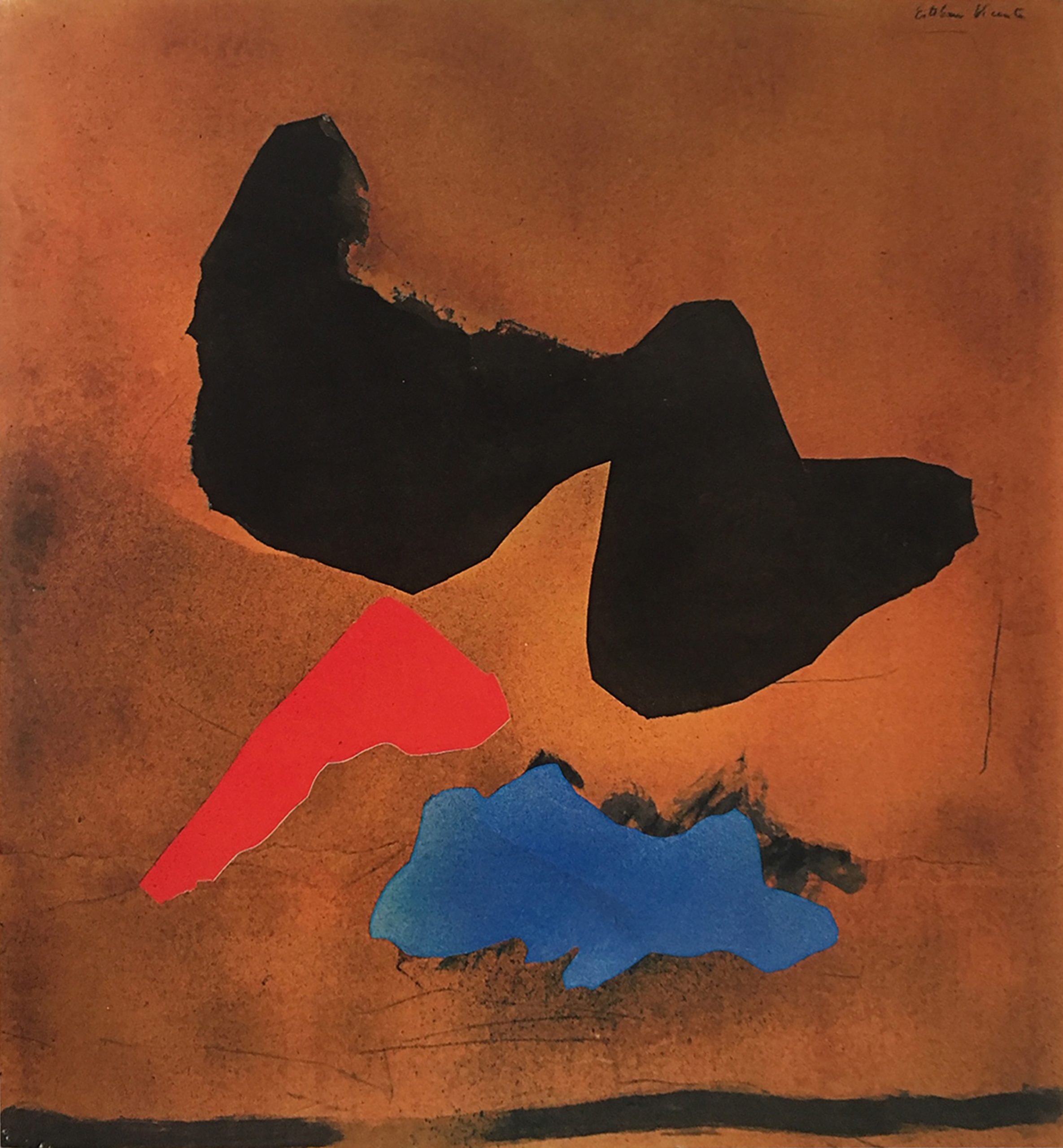 Communication with the purpose of culturally promoting artists included in the Fundación María Cristina Masaveu Peterson Collection, works protected by intellectual property rights. Their total or partial reproduction or processing by any means, or their transmission or cession in any form is forbidden without the authorisation of the holder of the rights to the works.
KAAHUMANU
TECHNICAL DATA
Author: Esteban Vicente (Turégano, Segovia, 1903 – Bridgehampton, Nueva York, 2001)
Tittle: Kaahumanu
Year: 1969
Technique: charcoal, gouache and paper collage on cardboard
Size: 122 x 122 cm
Esteban Vicente began making collages during a stay in Berkeley in 1949, and thereafter he continued to use this technique, which enabled him to inquire into the same artistic issues as he did through painting.
This work, made in Hawaii 20 years later, perfectly captures his evolution towards more striking, austere forms defined by clean volumes of chromatic harmony, yet imbued with an ambiguous softness on the edges, a hallmark of his oeuvre.
Kaahumanu was displayed at Galería Elvira González in the show Esteban Vicente. Obras de 1953 a 1993 (Esteban Vicente. Works from 1953 to 1993) (27 November 2019–8 February 2020) and was acquired at that time by the Fundación María Cristina Masaveu Peterson.