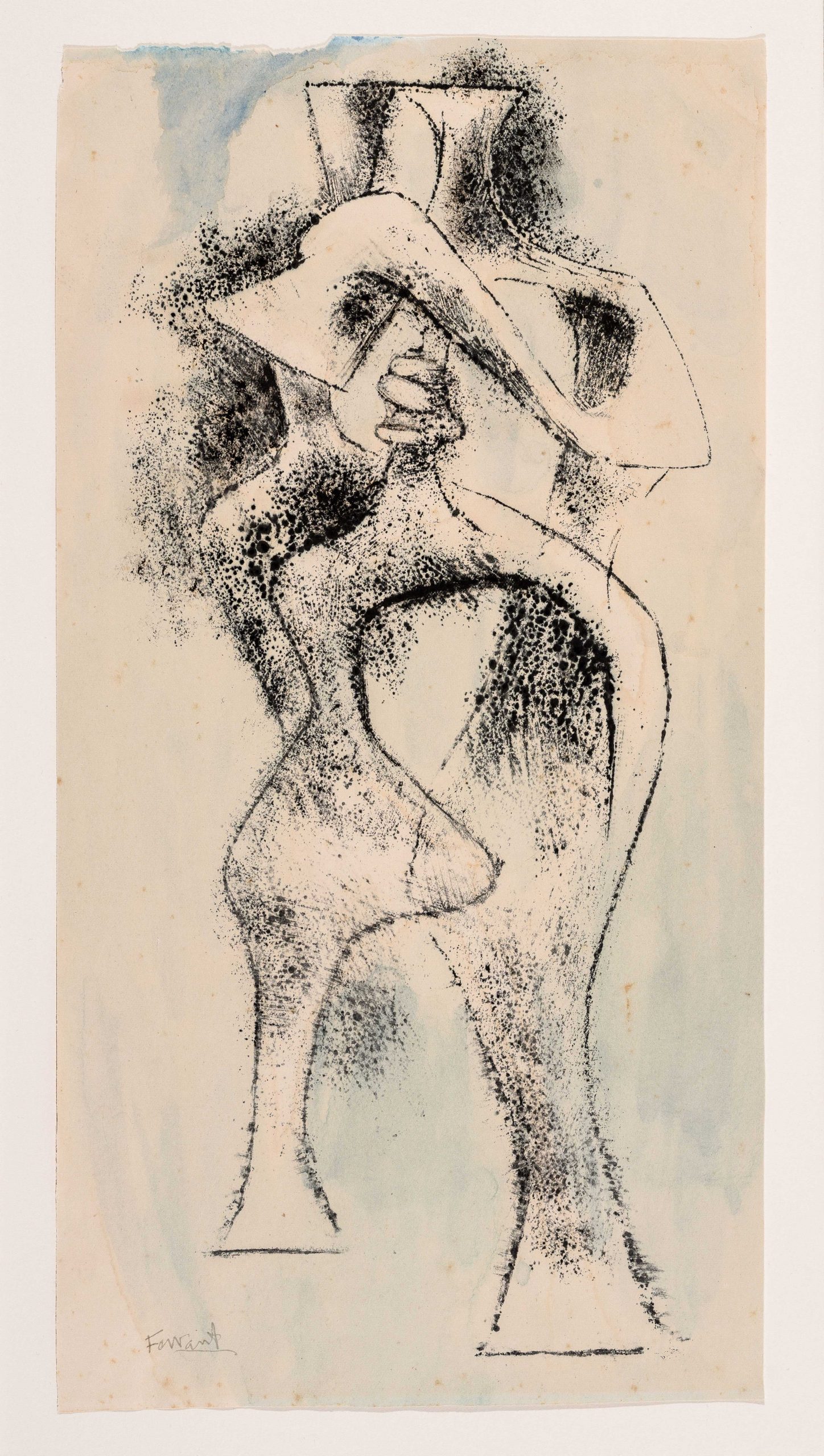 Communication with the purpose of culturally promoting artists included in the Fundación María Cristina Masaveu Peterson Collection, works protected by intellectual property rights. Their total or partial reproduction or processing by any means, or their transmission or cession in any form is forbidden without the authorisation of the holder of the rights to the works.
INTERTWINED YOUTHS
TECHNICAL DATA
Author: Ángel Ferrant (Madrid, 1890–1961)
Tittle: Intertwined Youths
Year: circa 1952
Technique: mixed media on paper
Size: 39 x 20 cm
This work dates from the artist's mature stage (late 1940s–early 1950s) and bears a close relationship with the cork and wood sculpture entitled Intertwined Youths from 1952, which is currently held at the MNAC. It was acquired by the Fundación María Cristina Masaveu Peterson at the Galería Jorge Juan stand at the Salón de Arte Moderno in 2020.
Drawing plays a key role in Ferrant's career as both a teacher and an artist, and he first explored ideas on form and experimented with different technical possibilities in his works on paper. He represents human figures very synthetically with abstracted basic shapes, yet without losing the figure entirely. Just like much of his output from this period, it is made with a thick, confident ink line which combines coloured sprays and blotches with gouache. The relationship among the figures and their balance, movement and development in space are the focal points of any analysis of the composition.